MT Summit Gaming
Up and coming gaming organization based out of Long Island, NY.
Spreading the E-Sports community, the love of video games, and the opportunity to compete across Long Island and beyond.
Your place to keep up with the latest events from MT Summit Gaming
Keep up with the action on Twitch and Facebook!
Watch live video from MTSummit on www.twitch.tv
Next Event: Smash 4 Wii U Tournament!
Are you a Super Smash fan? If you're in the New Jersey, New York area you will not want to miss the upcoming MT Summit Gaming Smash 4 tournament on Wii U!
On July 14th, competitors will have the chance to take home the title as champion AND a CASH prize! The first time ever MT Summit Gaming is offering a cash prize for the winner.
That's not the only thing to get excited about. MT Summit Gaming has a HUGE announcement to make. More information is coming soon and they'll drop all the details at the Smash tournament on July 14th.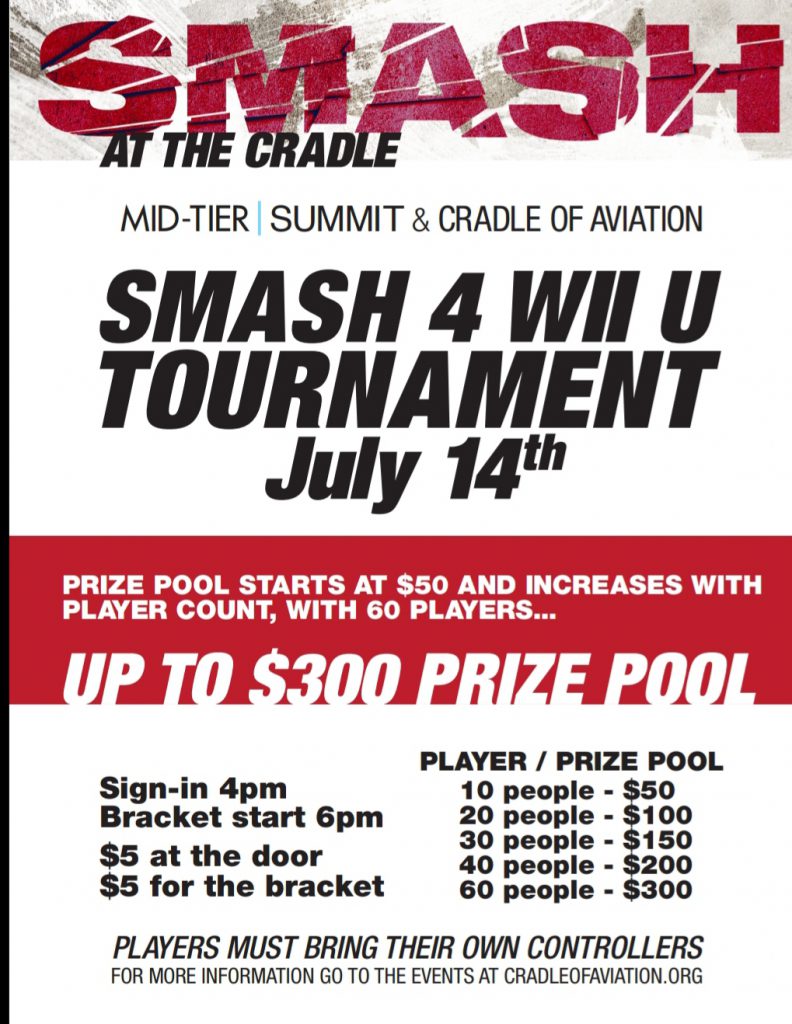 To learn more about MT Summit Gaming or find additional details about their upcoming eSports events, visit them on Facebook!