MT Summit Gaming
Up and coming gaming organization based out of Long Island, NY.
Spreading the E-Sports community, the love of video games, and the opportunity to compete across Long Island and beyond.
Your place to keep up with the latest events from MT Summit Gaming
Keep up with the action on Twitch and Facebook!
Watch live video from MTSummit on www.twitch.tv
Upcoming Events!
September 23rd – United WE GAME: For Jacksonville!
Fundraiser for the victims of the Madden tournament shooting in Jacksonville. Sign Up Now!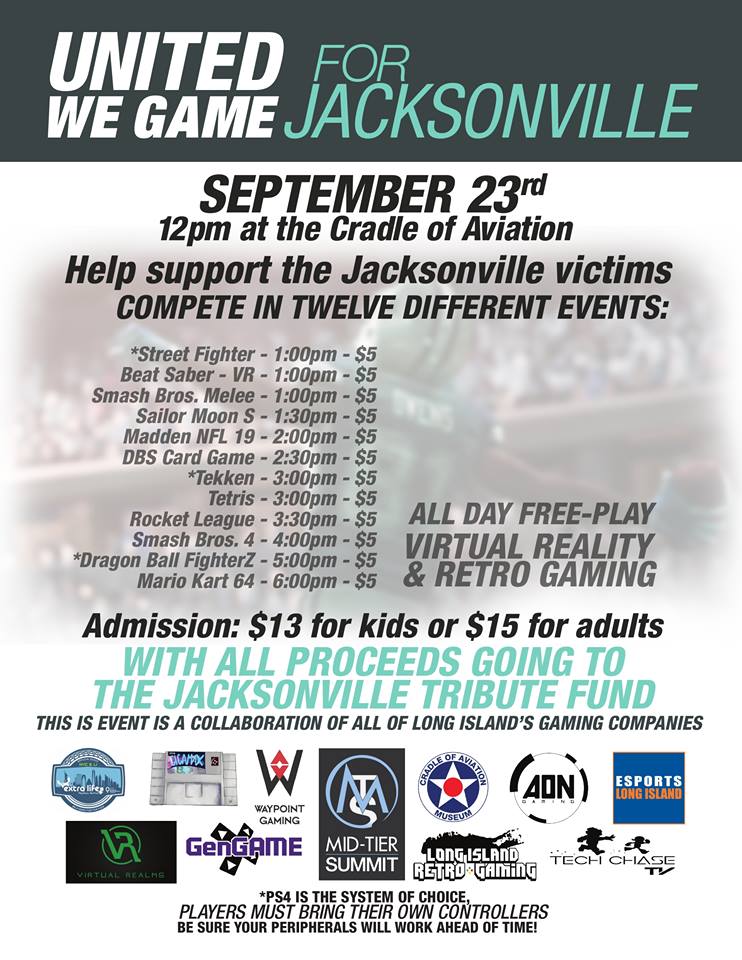 September 23rd at the Cradle of Aviation, join Mid-Tier Summit, Waypoint Gaming, Long Island Retro, GenGame, Gigamax Games, Tech Chase TV, and Esports Long Island to play all your favorite games, to show the world that the gaming community stands together in times of need.
To learn more about MT Summit Gaming or find additional details about their upcoming eSports events, visit them on Facebook!