MT Summit Gaming
Up and coming gaming organization based out of Long Island, NY.
Spreading the E-Sports community, the love of video games, and the opportunity to compete across Long Island and beyond.
Your place to keep up with the latest events from MT Summit Gaming
Keep up with the action on Twitch and Facebook!
Watch live video from MTSummit on www.twitch.tv
Next Event: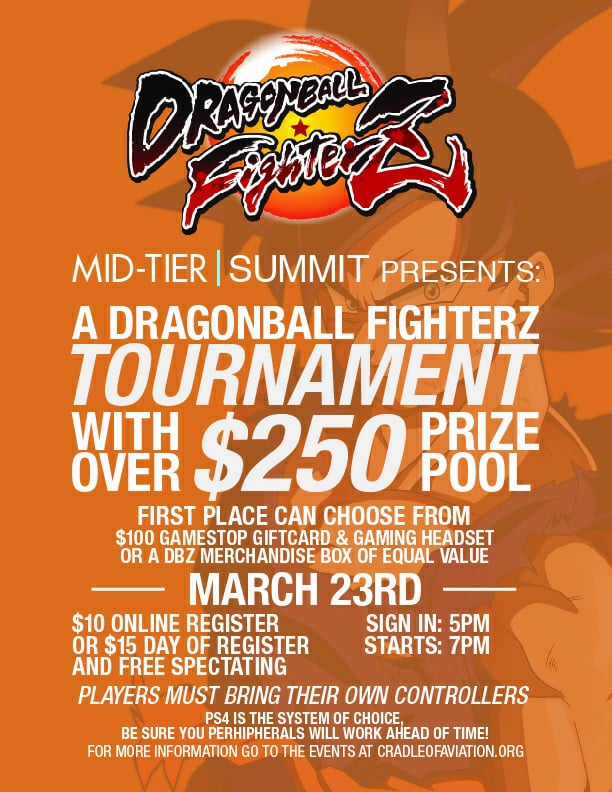 Sign-in opens at 5:00pm ET, bracket begins at 7:00pm ET
Test your skills in the heralded new Dragon Ball FighterZ for PS4 against the best challengers from across Long Island in a tournament of regional proportions. Find out where the event is being held through the Sign Up link!
Prizes!
Our Grand Champion will get to choose their prize from$100 in GameStop gift cards and a new gaming headset or a Dragon Ball Z merch box of equal value.The remaining prize will go to the second place winner.
Compete
For ultimate glory and your choice of prize for only $10 with advance sign-up ($15 the day of)
Spectators are free. Meet talented gamers, up and coming video game businesses, and other notable guests
Prove
Your talent as Long Island's best Dragon Ball Fighter
Upcoming Tournaments!
April 28th

: College Pro-Tour Season
 More Information To Come!