PlayStation 4 Update - 4.50
The highly anticipated PlayStation 4 update 4.50 was released yesterday adding an array of new features to the system. This patch was previously announced under the codename "SASUKE" although many fans knew the details due to an error on the Chinese Playstation Blog. A leak had also appeared on Reddit, suggesting that the PlayStation 4 update would arrive March 7th.
Many of the changes to the UI are barely noticeable with very little done to how the system looks. Most of the major updates come in the form of new customization updates. The patch offers users the ability to upload custom backgrounds with screenshots they've taken. Also available is the addition of external hard drive support. Sony has been behind Microsoft and Nintendo in regard to external HD support. Looking to rectify this problem, the PlayStation 4 will now accepts outside storage of up to 8 terabytes.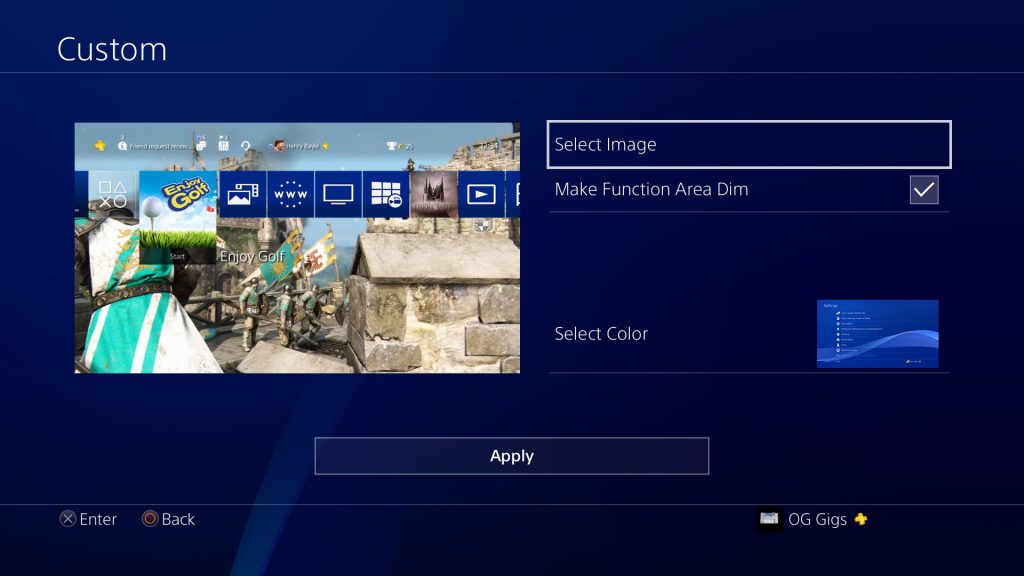 While most the changes were either to the benefit of the console or inconsequential, one change has seemingly irked the entire fanbase. The notifications tab is no longer separated into easy to operate categories. Now it's mashed together into one long and untidy list. Many other changes deal with PS4 Pro support and add more accessibility options for owners of the elite system. For a full list of the changes check out the list below.
Main Features In The Latest PlayStation 4 Update
1. You can now use a USB storage device to install applications, or move applications from your PS4's system storage. The following USB storage devices can be used. Select(Settings) > [Devices] > [USB Storage Devices], select the connected USB storage device, and then format it for use as extended storage.
2. The quick menu is now more user friendly. Creating, joining, and other party features are even easier to access.
3. (Notifications) has been redesigned. All notifications now appear in a single list.
4. When using Remote Play on a Windows® PC, Mac, Xperia™ Smartphone, or Xperia™ Tablet, you can now use your device's microphone for voice chat in games or in parties.
5. You can now use screenshots to customize the background of your home screen and function screen. Select(Settings) > [Themes] > [Select Theme] > [Custom].
6. You can now post screenshots directly to activities, such as those shown in [What's New]. Press the SHARE button, select [Screenshot], and then select [Activities] as the upload destination. Also, you can now tag games and fellow players.
7. You can now post animated GIFs to activities and social applications.
8. Your status is now visible as (Mobile) when you sign in to an application such as (PlayStation App), even when you are away from your PS4 system. This means you are available to communicate with Friends.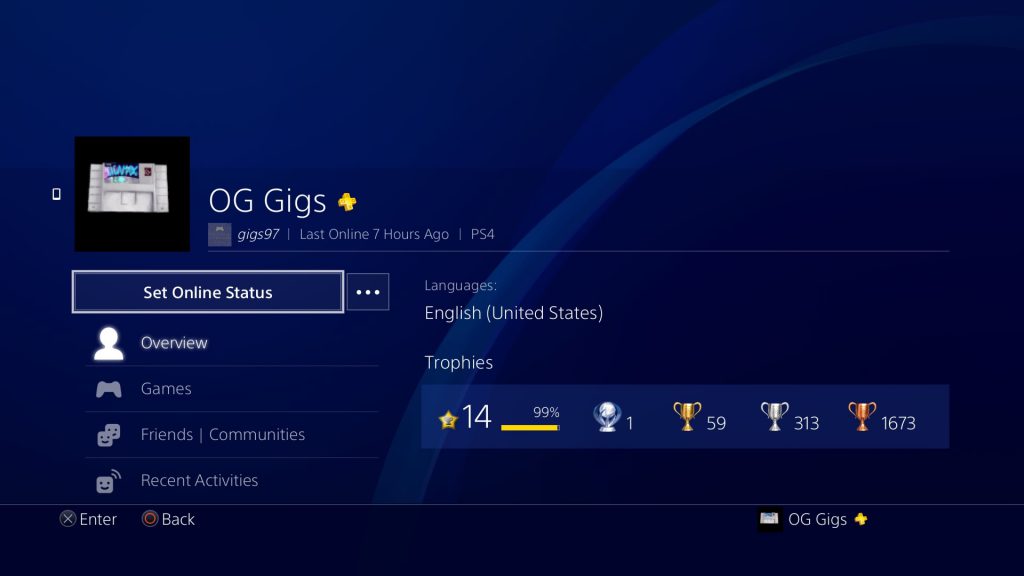 9. You can now make a party public or private even after the party has been created. Select (Party) > [Party Settings] > [Party Privacy].
10. PlayStation VR now supports Blu-ray 3D™ content.
Other Features In Version 4.50
1. The PS4 system you use to sign in to PlayStation Network for the first time is now automatically activated as your primary PS4 system.
2. As a parent or guardian, you can now easily create sub accounts for your children when creating your master account.
3. You can now upload or download saved data right from the home screen. Press the OPTIONS button, and then select [Upload/Download Saved Data].
4. You now have the option to share screenshots on PlayStation Network. When sharing, you can also adjust privacy settings.
5. You can now launch 'SHAREfactory' right from Capture Gallery. Press the OPTIONS button while viewing Capture Gallery, and then select [Edit in SHAREfactory].
6. You can now change the color of your profile screen to match the cover image. On your profile screen, select (Options) > [Change Cover Image] > [Change Background Color].
7. When reporting inappropriate content, you can now preview your report before sending.
The design of (PS4 Remote Play) for Xperia™ has been updated.
8. When you receive a party invitation, you can now respond from (Messages) or (PS Messages) with a quick reply.
9. Your profile screen cover image on your PS4 system is now displayed in (PS Messages).
10. Cinematic mode image quality on PlayStation VR has been improved.