Social Community – Content Contribution
Do you play games? Do you create content from those games? If not, would you like to start?
Well, then you've come to the right place!
Here at Gigamax we believe that everyone has the potential to be an amazing content creator. Games have been a huge part of our life for as long as we can remember. We're not the only ones with this same feeling and everyone with a passion for video games should be able to have their creations seen by the world.
Gigamax is a proud host of content creators looking to make sure their hard work reaches its full potential. We've got a variety of streamers, writers, artists and video creators already using Gigamax to show off their amazing talent. If you would like to get involved, contact us at gigamaxgames@gmail.com you can also DM us @gigamaxgames on Twitter or our Facebook page!

---
WRITERS
Do you write about games and have a website where you post all your thoughts on the industry? We'll make sure people go check out your valuable news updates and opinions!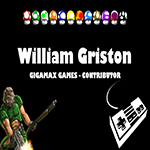 NEW FEATURED REVIEWER – William Griston is the host of "For Love of the Game" right here on GigamaxGames.com! Learn more about William and find all the incredible content he produces on his contributor page.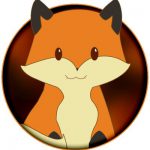 Check out the very talented Fionna Fox. She's co-owner of kitsuga.com, an amazing website where you can find a ton of awesome content!
---
STREAMERS
Trying to take off on Twitch? Let us help out by hosting your channel and directing our viewer base back to your Twitch channel. Look below for a list of streamers already being hosted by Gigamax!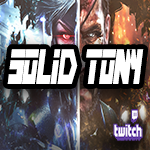 NEW FEATURED STREAMER – We are is proud to present, SolidTony! This incredibly talented gamer and Twitch streamer is joining the team as a social contributor! Visit his contributor page and see what he's bringing to the team.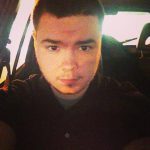 Don't miss former pro Shadow Run player and good friend to Gigamax Hustler566 on Twitch. His current obsession is Overwatch, so don't miss any of this very talented gamer's streams!
---
LIVE EVENTS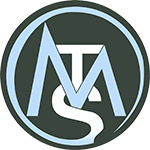 Up and coming gaming organization based out of Long Island, NY. Spreading the E-Sports community, the love of video games, and the opportunity to compete across Long Island and beyond. Keep up to date with the latest MT Summit Gaming events and tournaments!
---
VIDEO CREATION
Do you make videos centered around gaming? Gigamax wants to share your animations, gameplay recordings, and any other for of original video content with the world! These are just some of the Friends and Contributors of Gigamax.
---
ARTISTS
Draw, Graphic Design, or any other form of making amazing pictures? Then send us your work and we'll make sure your hard work gets the appreciation it deserves!
---
Reach out to GigamaxGames@Gmail.com to get started!
Don't forget to Subscribe! for new videos every week!