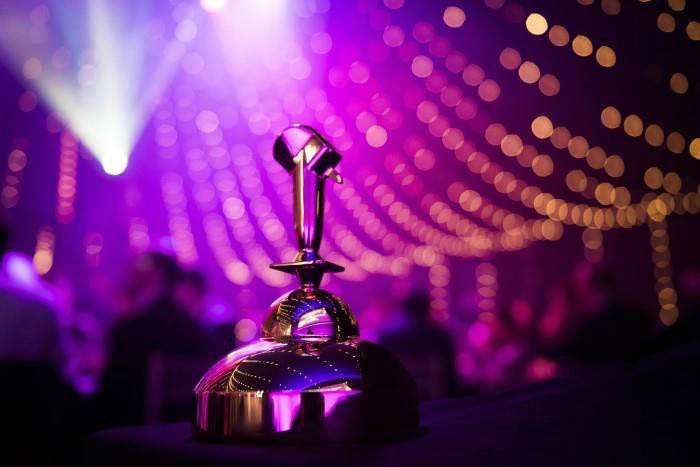 37th Golden Joystick Awards – Award Categories and How to Watch
The 37th Golden Joystick Awards will be held in central London on Friday, November 15th. It's time for the gaming community to recognize the incredible creations released over 2019. 
If people can't make the treck all the way to London, fans can watch live on Twitch and YouTube. The event will begin at 7:15am PST / 10:15am EST / 3:15pm GMT.
The Golden Joystick Awards Schedule and Categories
Golden Joystick Awards begin with a pre-show hosted by Alix Wilton Regan. Regan is the voice actor for Nomad in Tom Clancy's Ghost Recon Breakpoint, Kerillian in Warhammer: Vermintide 2, and Aya in Assassin's Creed: Origins just to name a few. Regan will host the exclusive 'Making of Arise: A Simple Story' featurette, a 'Year in Review', and a visit to the CD PROJEKT RED studios. Fans will be able to sit in for interviews with the development team behind Cyberpunk 2077. 
"Yet again the competition has been fierce with record numbers of votes cast in many categories. With many games having multiple nominations such as Outer Wilds, Control, Resident Evil 2, Days Gone, Sunless Skies and Super Smash Bros. Ultimate, I can't wait to see who comes out on top this Friday," said Dan Dawkins, Content Director, Games and Film at Future. 
The main event begin at 8:00am PST / 11:00am EST / 4:00pm GMT. Comedian Danny Wallace will host. The 37th Golden Joystick Awards received over 3.5 million public votes to crown winners in 19 categories. Categories include but are not limited to, Ultimate Game of the Year, Most Wanted Game, and individual console games of the year for PlayStation, Xbox, PC, and Nintendo. 
1983 was the first-ever Golden Joystick Award ceremony. It has become the largest gaming award brand that allows for public voting. Voting began in September and now in November, the world will find out what the gaming community truly thinks about all the content released throughout the year.
Be sure to stop by GigamaxGames.com again soon for Golden Joystick Award winners and impressions of the event.
Golden Joystick Award Categories Listed Below
The public voted categories are:
Best Storytelling

Best Visual Design   

Best Audio   

Best Indie Game   

Best Game Expansion

Still Playing Award   

Esports Game of the Year in partnership with

Corsair

   

Best VR / AR Game

Best Gaming Hardware

Studio of the Year   

Mobile Game of the Year   

Nintendo Game of the Year   

PlayStation Game of the Year   

PC Game of the Year in partnership with Magic: The Gathering Arena  

Xbox Game of the Year   

Most Wanted Game

Best New Streamer / Broadcaster

Ultimate Game of the Year
The critics choice awards are:
Best Performer

Breakthrough Award

Outstanding Contribution

Critics Choice Award

Lifetime Achievement