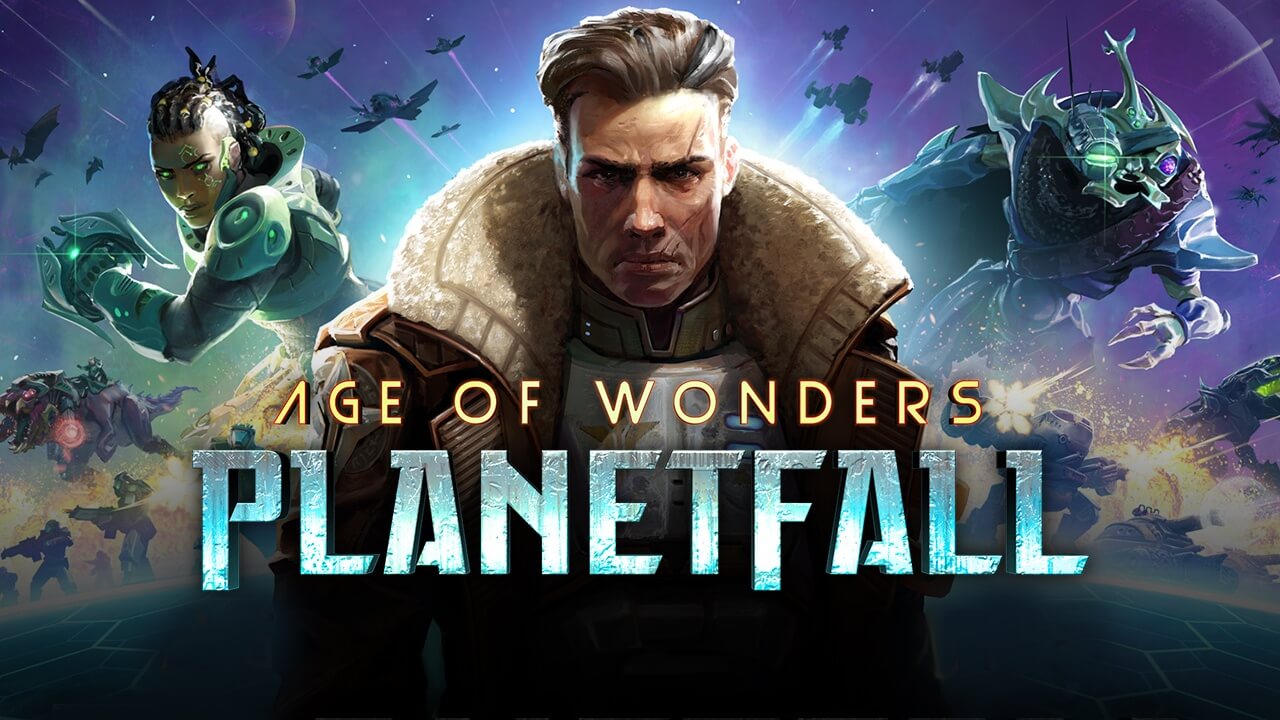 Age Of Wonders: Planetfall is a turn-based strategic mix of 4X and XCOM gameplay, which is changing the face of the Age Of Wonders series, since it has been traditionally focused on fantasy and not sci-fi.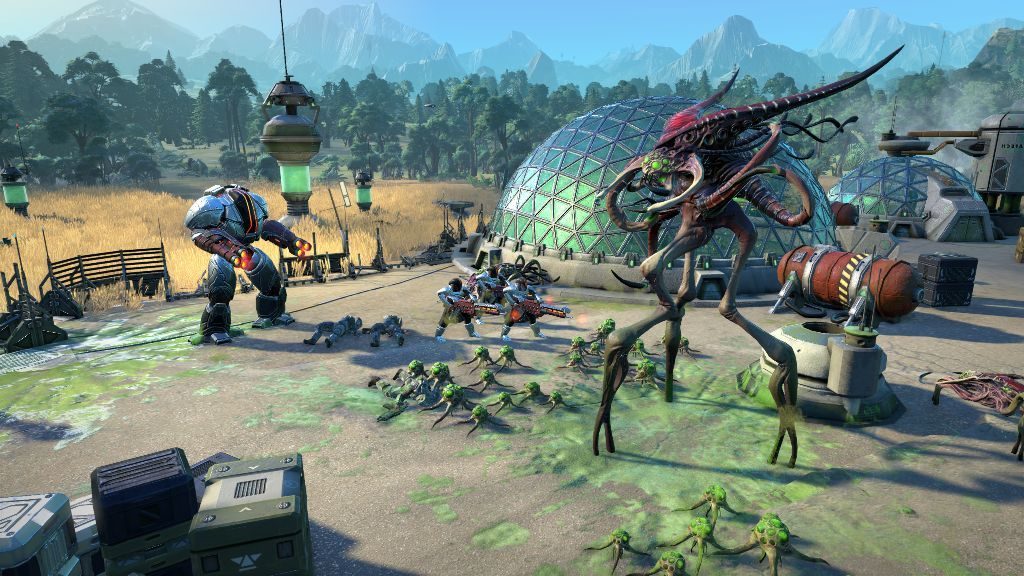 Compared to other similar games in the genre, there is one glaring difference between those and Age Of Wonders: Planetfall, which is that it focuses on the people, and not just the places where they live. You'll find yourself becoming attached to the characters, and not just your main character but the indigenous people to the place that you're 'conquering' (in reality, the story is much more complex than that) due to an amazing story-telling aspect to the game, which grips players and keeps them hooked throughout the gameplay. Age Of Wonders: Planetfall truly has something for almost everyone, and it's been produced amazingly as well.
Age Of Wonders: Planetfall – First Impressions
When you start up your Age Of Wonders: Planetfall game, you'll notice that the graphics are surprisingly good for a game of its type. They're slick and up to the standards that you would expect of industry-leader Sid Meir, and aid your entry into the wild and sometimes wacky sci-fi world that Age Of Wonders: Planetfall takes place in.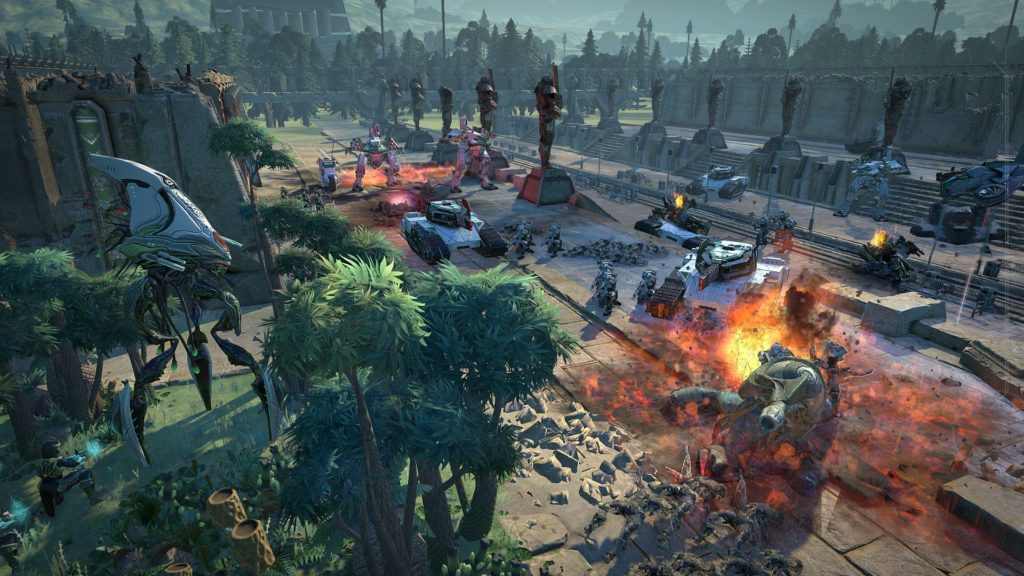 "What you may notice first about Age Of Wonders: Planetfall is that it contains an element which many other games of its type do not usually go into detail with," Lucy Tyler, a gaming expert at Last Minute Writing and Writinity, says, "the combat. While other games will have you watching a few stick figures mess about on a tile, Age Of Wonders: Planetfall makes you create an army which you then have to actually order about and use tactically, in a turn-based environment. It's amazing and integrates the player with their choices in-game, instead of making combat seem like one of the 'easy' options."
Story
While the story of Age Of Wonders: Planetfall might seem convoluted to a first-time player, it's a bit easier to wrap your head around if you pay lots of attention to the in-game lore, instead of barrelling ahead with your game. Basically, the galaxy was once controlled by one entity, which acted as an empire, but now that empire is gone and the remains of the galaxy are scrambling to find land which might have been theirs, or maybe someone else's, and you'll be able to play as one of all six of the races in-game, giving you a fully-rounded view of the problems which arise. It also introduces the possibilities of many characters to play as and play with, with a wide range of beliefs and goals, which makes the game so interesting and diverse.
"One of the game's focuses is actually archaeology, which is an unusual choice for a game of this type, but it works with the sci-fi setting, especially when you consider its recent history." Bethany Gibbons, a tech journalist at DraftBeyond and Research Papers UK, states. "The campaign – which is quite substantial, but you can always go to randomized mode if you want to liven things up – allows you to interact with ruins through quests, which you can do for any one of the six groups of beings trying to exist after the collapse of the structure of their galaxy." Communication is also a large theme within the game, since you'll be going on quests for different factions which will sometimes conflict, leading to some tricky choices – will you betray the faction you just gained the trust of, only to make a new alliance with another? This allows you to play the game however you want, and be everyone's friend (difficult) or no one's friend at all (relatively easy, actually).
Conclusion
If you're looking for a Civilisation-type game with a sci-fi twist and a developed story, not to mention an intricate combat system, then you've come to the right place with Age Of Wonders: Planetfall. It's not your run-of-the-mill turn-based game, but it's also not so far from the industry standard, and will be easy to get to grips with for someone new to the genre or a more experienced individual. It plays well, has decent graphics and won't let you down in terms of story, so there's no real reason not to give it a try!
Ashley Halsey writes professionally at Lucky Assignments and Gum Essays, and has been involved in multiple projects up and down the country. As the mother of two children, she likes to travel and read with them, and also attends business training courses to further her knowledge.