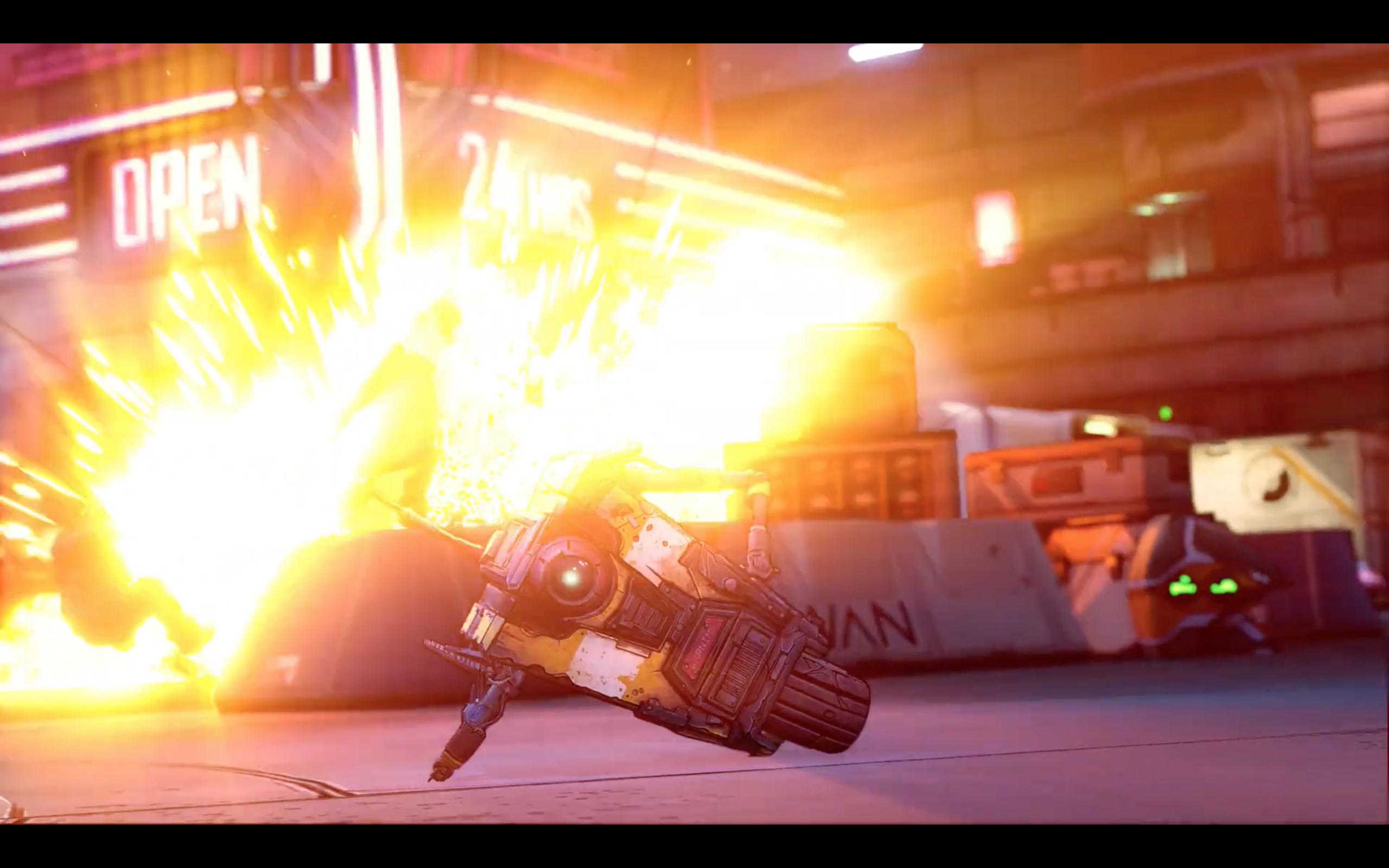 After many weeks of teasing a new title that fans suspected was Borderlands 3, Gearbox finally took the time to reveal the game and drop a gameplay trailer at PAX East yesterday (3/28/19).
Borderlands 3 Official Trailer
Those that have played any of the previous Borderlands titles will recognize many familiar elements from throughout the series. A team of four vault hunters, "1 billion" guns, big mechs and vehicles, Claptrap, and his vast array of stylish dance moves, the series' iconic cel-shaded graphics, and huge levels that give players a sandbox to roam around and shoot baddies. Plenty of classic characters also popped up throughout the trailer including: Brick, Lilith, Maya, Mordecai, Ellie, Marcus, Tiny Tina, and plenty of others.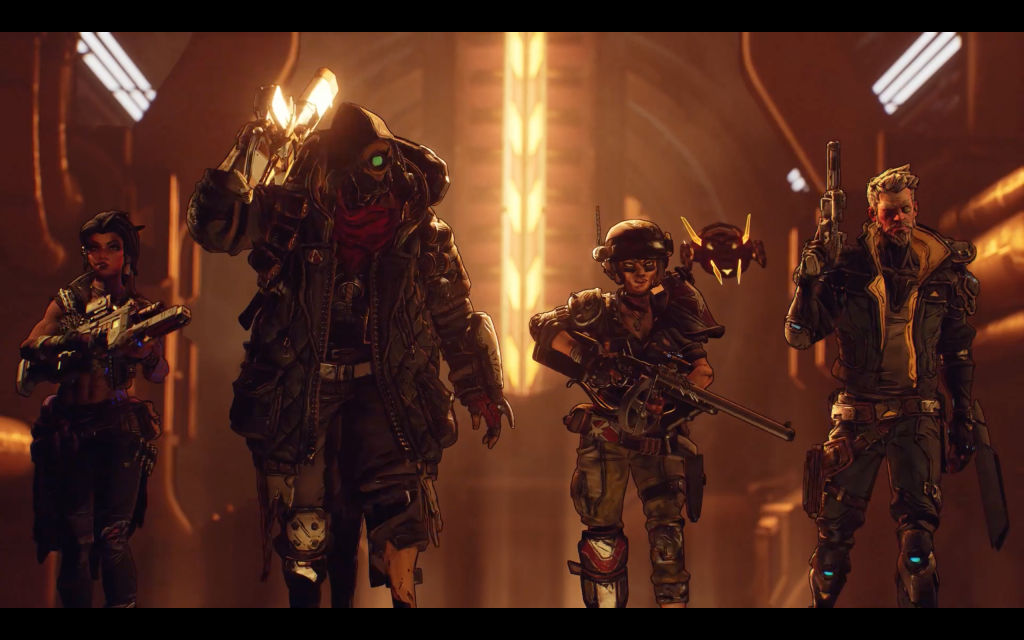 New Vault Hunters and Abiliites
It did not take long but fans are already discussing what the new vault hunters abilities using hints from the trailer.
There's a muscle-bound female character that appears to be a siren. She is seen spawning six ethereal arms and later in the trailer a giant arm has an enemy trapped in a bubble.
A small female hunter is seen standing in front of a mech that she can apparently summon. Later in the trailer, she is driving a giant motorized tire and shooting its variety of guns.
A soldier-like male hunter is seen using a device that creates a holographic version of himself.
Finally, there's a robotic hunter in a cape that can allegedly command pets such as a skag and spiderant.
The trailer also revealed a variety of different worlds that players will be exploring including the familiar desert, green and watery swamplands, and a slick future city. Also included in the trailer were a numerous amount of enemy types and beautiful (and we mean so so beautiful) showers of green, blue, and purple loot.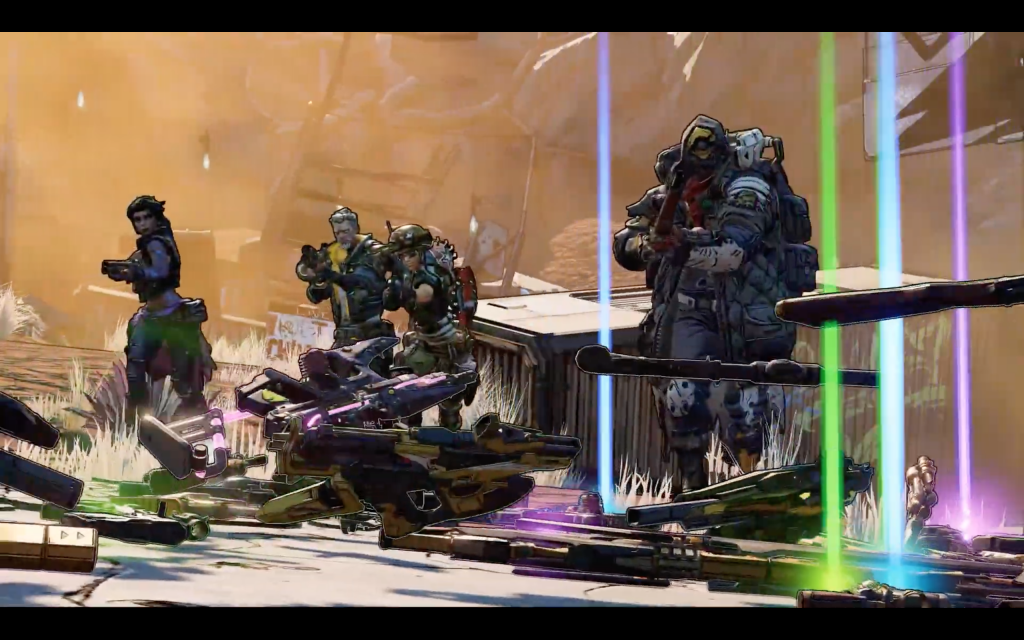 Unfortunately, Gearbox was not ready to announce a release date today, but they promised more information on April 3rd, the same day Borderlands: Game of the Year edition comes out. We'll be sure to have all the latest updates on Borderlands 3 so be sure to keep checking back with us here at GigamaxGames.com!