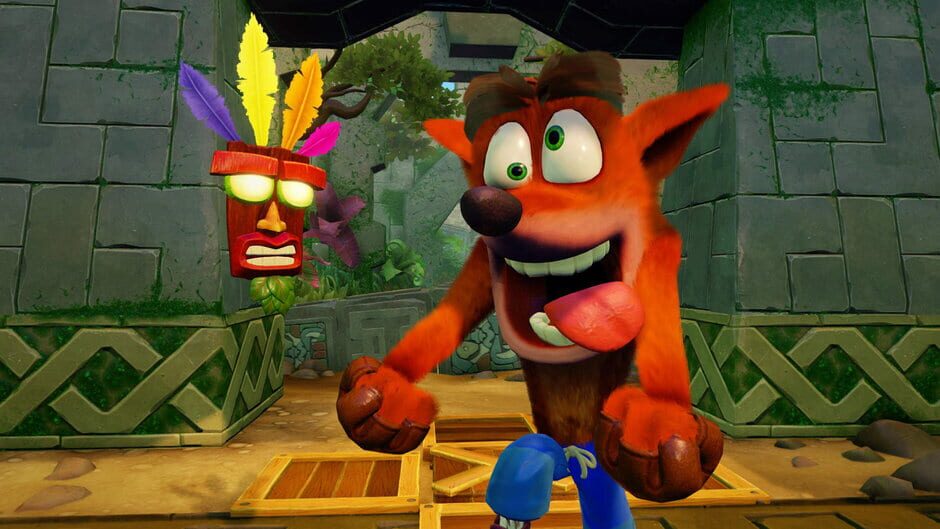 Crash Bandicoot Mobile Game Leaked
It seems that Crash Bandicoot fans will finally get another way to control their favorite hero, but probably not how they wanted. A recent report seems to suggest that the orange hero in his fresh jean shorts is about to star in an infinite runner that will appear on mobile devices.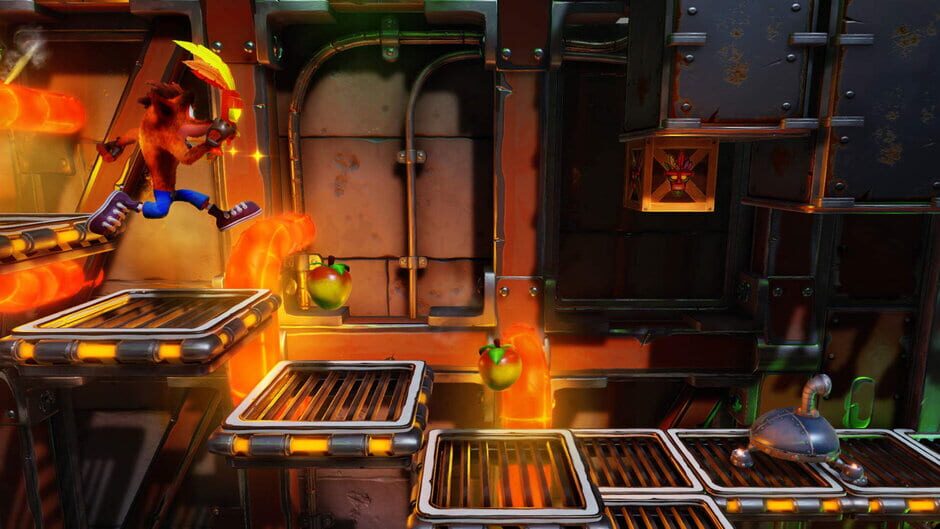 This leak was found through Facebook ads that had images promoting the mobile game in question. The images eventually made their way to Twitter where a symbol for the mobile gaming company and developer behind Candy Crush, King, was also found. The in-game screenshots that have appeared also suggest that players will be swiping crash across the screen to collect Wumpa fruit and smash boxes.
The game's description was up briefly on the app store testing company, Storemaven, but was recently taken down. Although, gaming publication Kotaku was able to nab a screenshot before its removal from the application.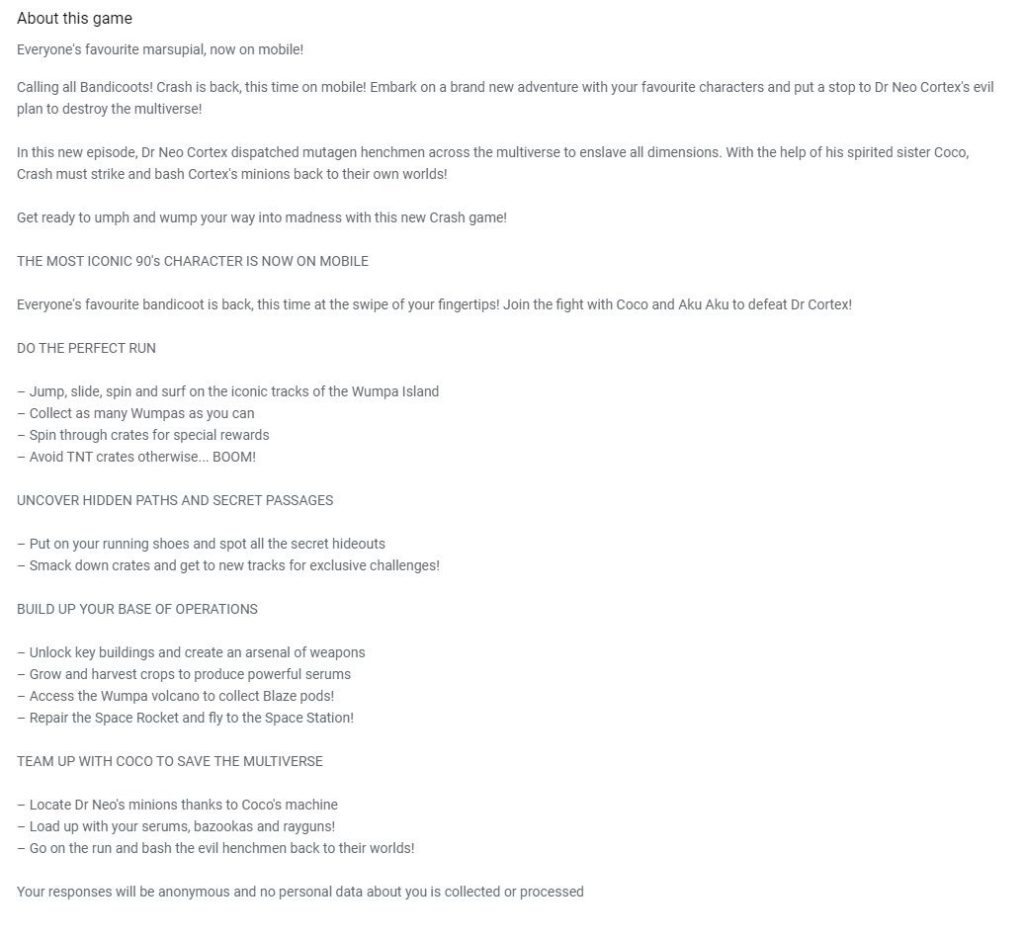 Unfortunately, this may not be the news that Crash Bandicoot fans wanted to hear, but its hard not to admit that the hero fits perfectly in an endless runner scenario. There's also still hope for a new traditional Crash game following the success of the N Sane Trilogy and Spyro remakes. For all the latest on Crash Bandicoot be sure to keep checking back with us here at GigamaxGames.com!