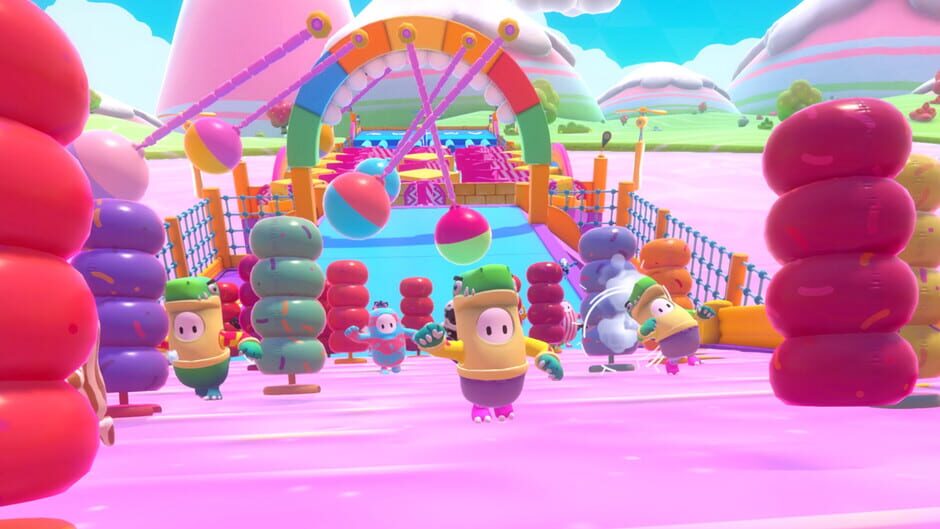 It's Time To Prepare For Big Yeetus
Fall Guys is about to get a new obstacle in some of its more popular mini games. A giant hammer the studio has dubbed "Big Yeetus" will "randomly appear" in several levels to ruin the day of any bean that gets in its way.
Mediatonic tweeted out the news today (September 2nd), although the studio has not yet mentioned when the update will go live. In the tweet, the company included a short Gif of a player getting thrown across the Dizzying Heights map right to the finish line, although we're pretty sure not every encounter with Big Yeetus will be so generous.
Some attentive fans also noted that in the Gif, fruit was being shot out of the cannons on Dizzying Heights when typically it's only balls. This suggests that Mediatonic is also silently switching some aspects of the game to keep it fresh for dedicated players.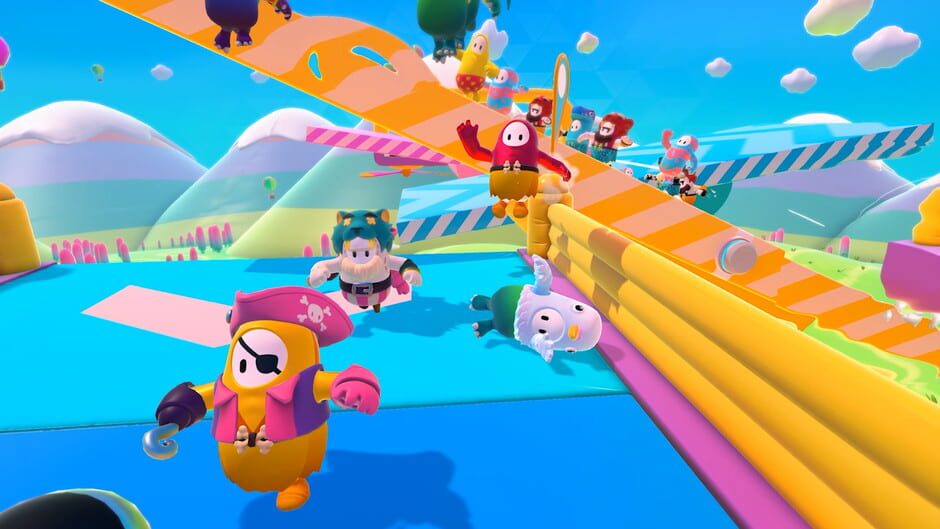 "WAIT WHY IS THERE FRUIT AND NOT B A L L" said one reply to the tweet. The company simply replied with a tweet of Dwight Schrute shushing.
Fall Guys Season 2 will arrive in October. This chapter of the game will include new mini games and costumes based on epic quests. One of the new levels includes players dodging giant axes on there way to the finish line, which was revealed at Gamescom. Mediatonic's Battle Royale of the Brands also wrapped up recently. Ninja, G2 Esports, MRBeast, and Aim Lab came together with a one million for a UK based charity named Special Effect.