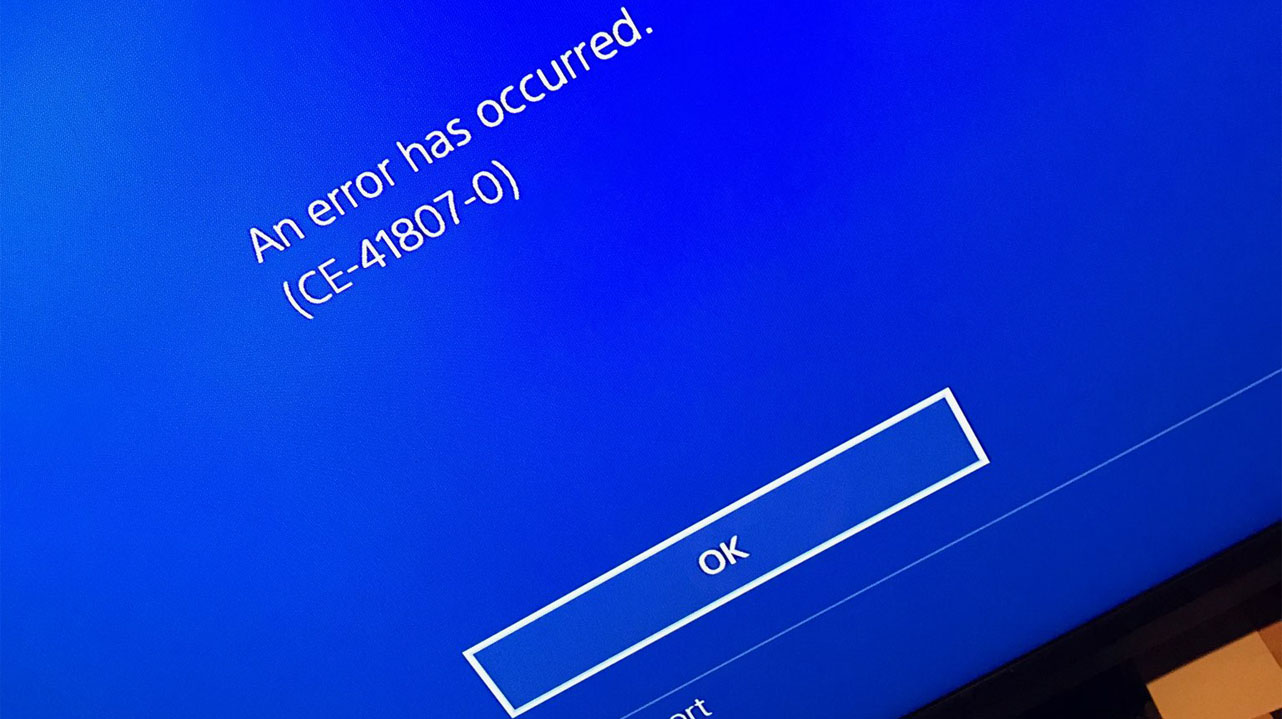 Monster Hunter: Iceborne PlayStation Disaster
Months anticipating the release of Monster Hunter: Iceborne all leading to a massive disappointment. The game wasn't the problem, it was everything else. 
A committed Monster Hunter fan for nearly a decade, I was itching to take to the snow and slay some monstrosities. All the hype, the incredible success of Monster Hunter: World, the undying love for the franchise, it all added up to a must-play game in my book. However, when the clock struck midnight an error occurred. The PlayStation screen read "An error has occurred. (CE-41807-0)".
Monster Hunter: Iceborne Can't Be Broken, Right?
Work was in 6 hours and sleep was needed and being optimistic, I shut the PlayStation down tossing this error up to an unlucky fluke. That day in the office went fast but every second was filled with thoughts of new armor, new monsters, new environments to explore in Monster Hunter: Iceborne. It was all waiting for me once I get home and do my usual after-work errands. I was convinced that I would never read that dreaded message, "An error has occurred. (CE-41807-0)", ever again. I restarted and let the PlayStation settle down for a day. It would have to let me play the game that cost over $100 at this point.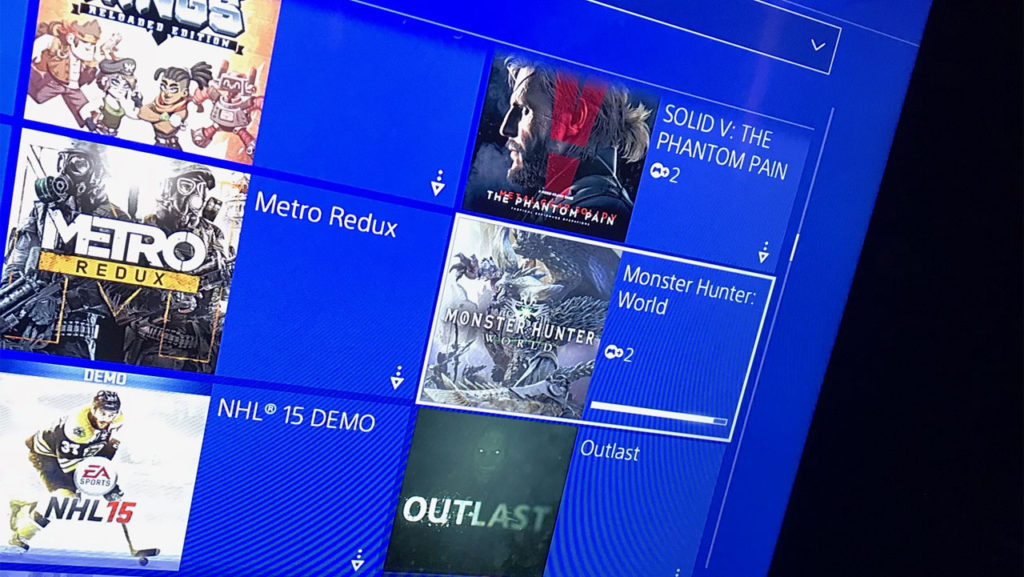 Unfortunately, I was not able to turn on Monster Hunter: Iceborne at 9:00 pm that Friday night. Once again "An error has occurred. (CE-41807-0)" appeared across my screen after selecting Monster Hunter: World. I immediately closed Monster Hunter: World and checked if Control would open. The same error flashed across the screen. In a panic, I restarted the console one more time and crossed my fingers. First, I checked Control. That game opened up without an issue. Thanking my lucky stars I closed out Control and went right back to Monster Hunter. Again,  "An error has occurred. (CE-41807-0)" appeared before me once again.
Hello New Error
After seeing that error again, I realized I shouldn't even be seeing Monster Hunter: World as an option. The game should read Monster Hunter: Iceborne. The next feasible option was to uninstall and reinstall the game. Biting the bullet, Monster Hunter: World was deleted off my hard drive. The second it was off my hard drive I went right over to my Purchased Games section in the Library, but it wasn't there. Now the worry turned into extreme concern. Quickly I went to the PlayStation Store and searched for the original title but saw an interesting option. There was no "Download" option. Instead, it only gave me a "Start" button. Naturally I clicked start. A new error showed its ugly face.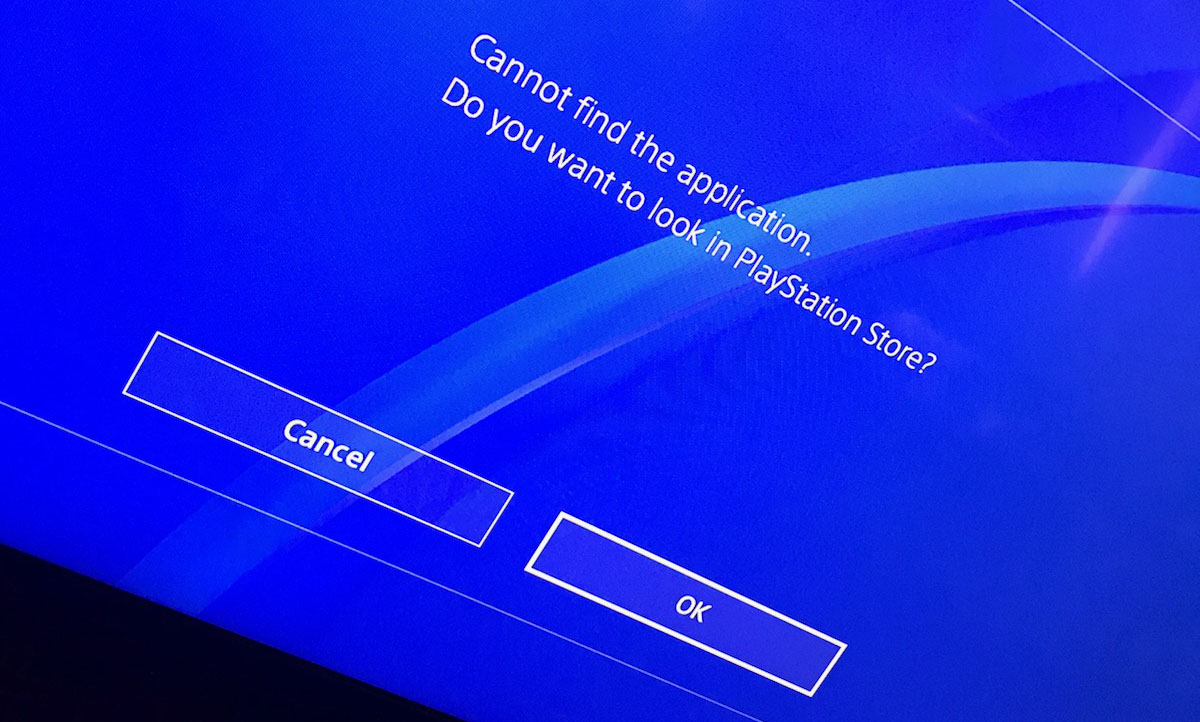 I was informed that the application could not be found on this PlayStation, "would you like to check the PlayStation store?". That's exactly the reason why I checked the PlayStation store. Because I was the one that uninstalled the game in the first place. Confused at this point, I checked the Purchased Game section only to find Monster Hunter: World was now listed. There was finally relief. It was there. Everything was going to be OK. But it wasn't. 
Going back and forth between CE-41807-0 errors and countless "application not found, would you like to check the PlayStation Store" loops, it was midnight at this point. It was time to make this a "tomorrow problem" and play Control for the night. 
@AskPlayStation Was Useless
The day after, Gigs helped walk me through some troubleshooting options. Going through multiple tips discovered deep down within the Playstation forum, logging onto the PlayStation website to clear my Download Cache and force install attempts to no avail, it was time to take to Twitter. @AskPlayStation responded to my desperate cries for help. They proved to be no assistance at all. After making a big enough stink, they pushed me on to live support. 
Live support and I were on for nearly an hour. I began by giving them a brief of the situation, what I've tried so far, and apologizing in advance if I ended up getting a little short with the unfortunate live support agent that happened to roll my ticket number. 
Carlos was pleasant, the options I had at my disposal were not. At first, I was given the questline I needed to follow in Monster Hunter: Iceborne and that wasn't necessarily confidence-inducing. After reiterating the issue, Carlos and I walked through all the troubleshooting options Gigs suggested. There were some moments of hope but ultimately I was never able to access Monster Hunter: Iceborne or the original game, Monster Hunter: World. 
The conclusion is that my PlayStation needs to be booted in safe-mode and the hard drive completely wiped. I can back up all my saved data to the PSN Cloud and recover each game on my PlayStation one by one. That's 4 terabytes of games that need to be readded to the console. This is the story of the Monster Hunter: Iceborne Disaster.
Sorry, Carlos, This Isn't Your Fault
Below is the final bit of the first-world tantrum Mack threw before closing PlayStation Live support. Carlos, this wasn't your fault and thank you for putting up with me during my "hard" time. PlayStation, you let a fan down.