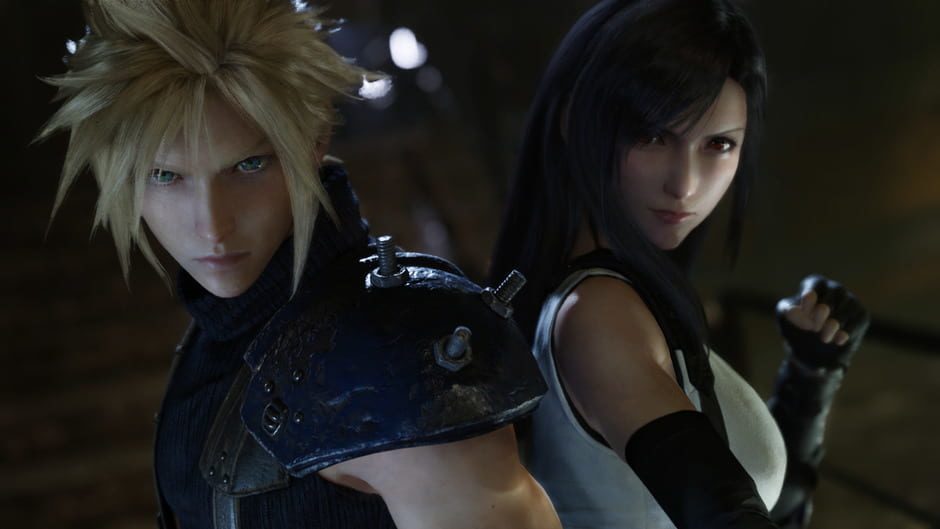 Square Enix Remakes Final Fantasy VII's Most Iconic Art
Square Enix is bringing in the 22nd anniversary of Final Fantasy VII's North American release by remaking one of the most iconic pieces of artwork from the entire game. The new rendition looks to be in the same style as the upcoming remake Final Fantasy VII Remake, and fans will surely appreciate the nostalgia of the new-look Square Enix has given the picture.
Regardless if video game fans have played the Final Fantasy franchise, Final Fantasy VII, or any RPG for that matter, many will certainly recognize the piece of art in question. The famous picture depicts the protagonist, Cloud, with his back to the viewer reaching for his sword. Cloud is facing the ominous Shinra building, which can be seen towering above him in the background. To make the picture even darker, a thick cloud of black smog hangs over the building, which is contrasted by the bright blue lights shooting up out of the ground. This image certainly captures the story of a ragtag group of eco-terrorists that take on an evil mega-corporation to save the planet that they all inhabit.
Final Fantasy Art Reimagined
The remade image comes six months ahead of the official release of the Final Fantasy VII Remake, which is scheduled for March 3rd, 2020. Square Enix revealed that the game will take up two blue ray discs when it launches on PS4, and for truly dedicated fans a $330 Collector's Edition will be available.
We'll be sure to keep an eye out for any more news regarding the Final Fantasy VII remake so don't forget to keep checking back here at GigamaxGames.com for all the latest news on this highly anticipated game.