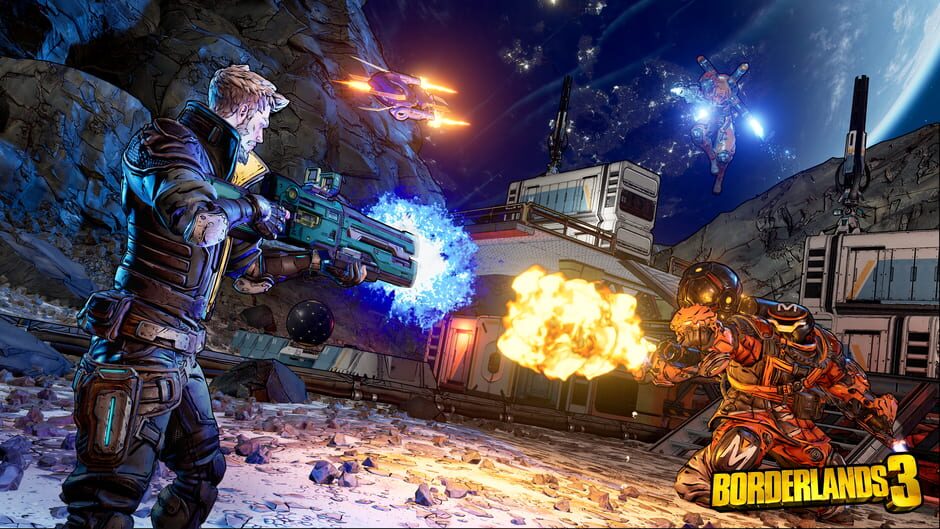 Third Borderlands 3 Expansion Will Feature Dinosaur Riding Bandits
In Gearbox's ongoing support of their hit title, Borderlands 3, a second campaign add on was recently revealed titled Guns, Love, and Tentacles: The Marriage of Wainwright & Hammerlock. On top of the big expansion announcement the developer shared a teaser image for the third DLC add on. This one seems to be going in a different direction featuring revolver packing outlaws on top of dinos.
Revealed as part of its PAX East news, the third campaign add on has yet to be fully detailed, but according to Gearbox, it will arrive this summer. Borderlands 3 Season Pass holders will get this content as part of their purchase, and as the image shows a story revolving around outlaws and prehistoric monsters is to be expected.
Gearbox also shared that the Epic Games exclusivity for Borderlands 3 on PC will be ending on March 13th. After that date the game will be available to play on Steam, and it will support cross platform play between Steam and the Epic Games Store. A few weeks after the launch on Steam, fans will be able to play the Guns, Love, and Tentacles expansion so not much time is available for players rushing to get all of the vanilla content out of the way before hopping into the expansions.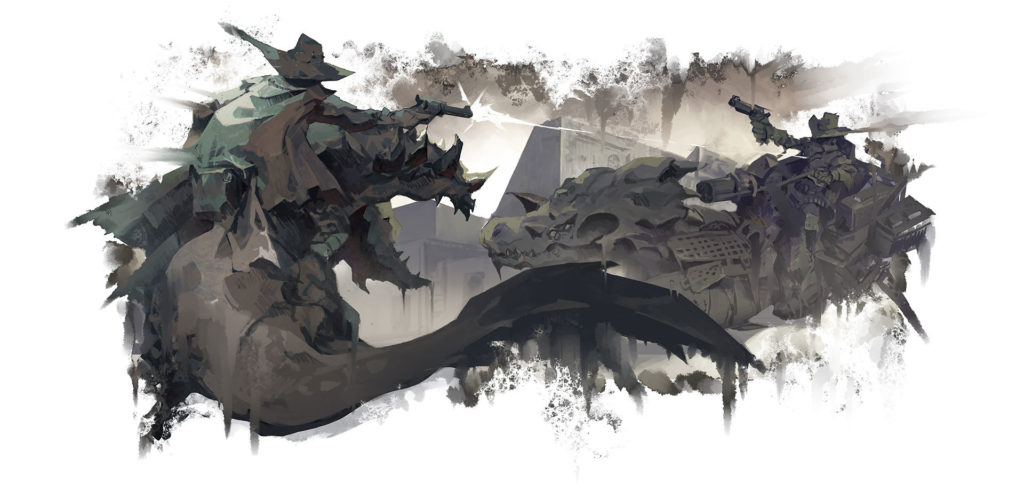 Starting in April, Borderlands 3 will also be receiving a Mayhem Mode 2.0 as a free update for all players, along with updated modifiers and all new loot. April will also feature a free event titled Revenge of the Cartels that will also feature unique rewards. Fans can also expect a Guardian Takedown event in May that will feature unique bosses and cosmetics.
We'll be sure to keep our eyes open for all the latest in Borderlands 3 news so keep checking back with us here at GigamaxGames.com!