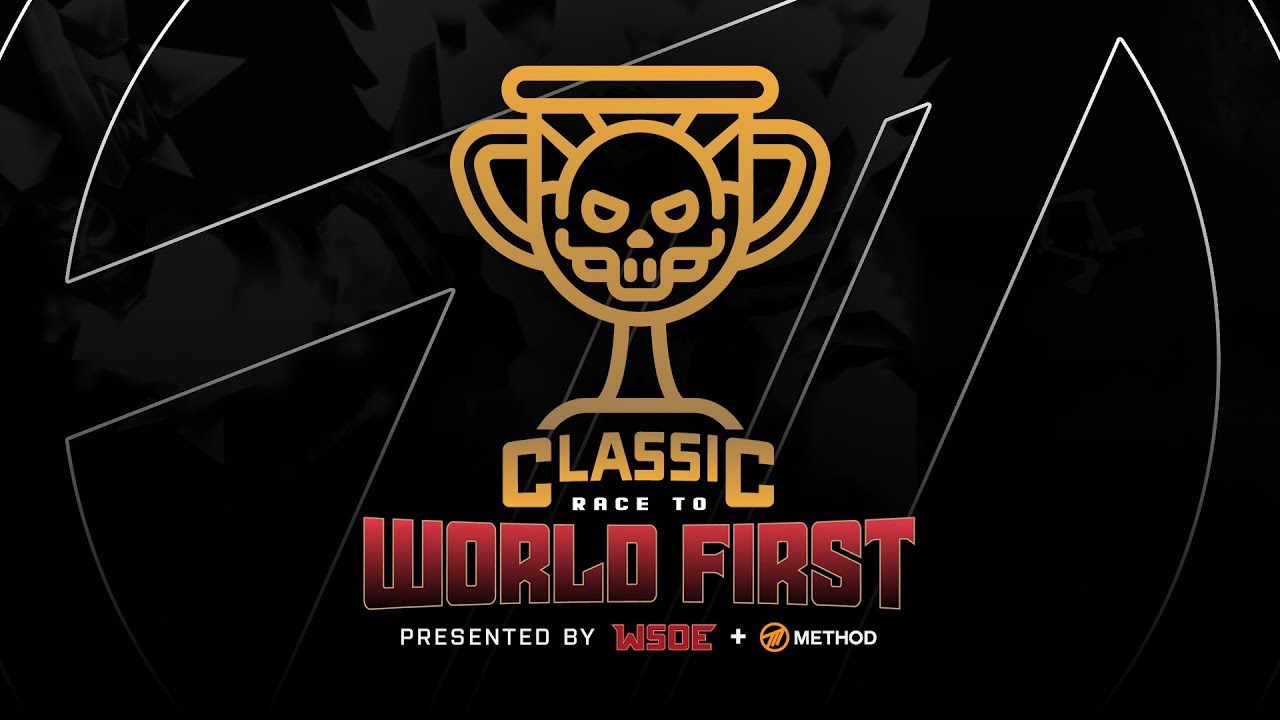 The World Showdown of Esports (WSOE) and Method come together to host the World of Warcraft Classic, "Classic Race to World First" (RWF). World of Warcraft masters will be streaming 24/7 starting on August 26th until September 2nd as they race to make history.
Race to World First – World of Warcraft Classic Esports
Players in the Classic Race to World First will work to be the first people to level their characters to Level 60. In Vanilla WoW, leveling from 1-60 was much more of a challenge than in its current form. A massive feat on its own, participants and their guilds made up of players from across the globe will race to defeat the larger than life "end bosses" Ragnaros and Onyxia. These are no 10 or 25 person raids like many modern WoW players may expect. These raids require 40 players to work together, all responsible for certain aspects of the boss fight in order to defeat the monstrous raid bosses.
"The WSOE and Method partnership will bring unforgettable action, nostalgia, and around-the-clock entertainment to the World of Warcraft community," said Christian Bishop, WSOE commissioner. "We look forward to bringing WSOE's signature high-quality production value to yet another gaming genre."
Meet the Hosts
WSOE is a multi-genre, multi-game tournament series produced by Estars Studios. Method is a premiere World of Warcraft esports organization from the United Kingdom. These two organizations brought together some of the most notable names in the WoW universe, combining a high-quality production value to create an earth shattering event to kick off the release of WoW Classic. The event will stream from the PokerGO Studio (ARIA Resort and Casino) in Las Vegas and will be fully covered from start to finish.
"Bringing the Classic Race to World First to the WSOE calendar of events in Las Vegas is incredibly exciting for all of us at Method. After two Race to World First events in Europe,  it feels fantastic to bring an event to U.S. soil," Shanna""Darrie" Roberts, General Manager of Method stated. "The passion of the WoW fan base is unparalleled and we are confident that Estars Studios is going to help us not only live up to the expectations of fans, but exceed them."
Esports and MMO's like World of Warcraft aren't usually talked about in the same sentence. Competitive shooters and MOBAs like DOTA or League of Legends are often synonymous with competition. WSOE and Method are taking a unique approach to Esports by creating this race / marathon. To see how this event will all go down, fans can follow the 24/7 action with all the live commentary and casting, right here on Methods Twitch channel. WSOE will be hosting their own stream, showing off different player perspectives and content, simultaneously as well.
To keep up with the latest news and impressions on WoW Classic, be sure to keep checking back on GigamaxGames.com.