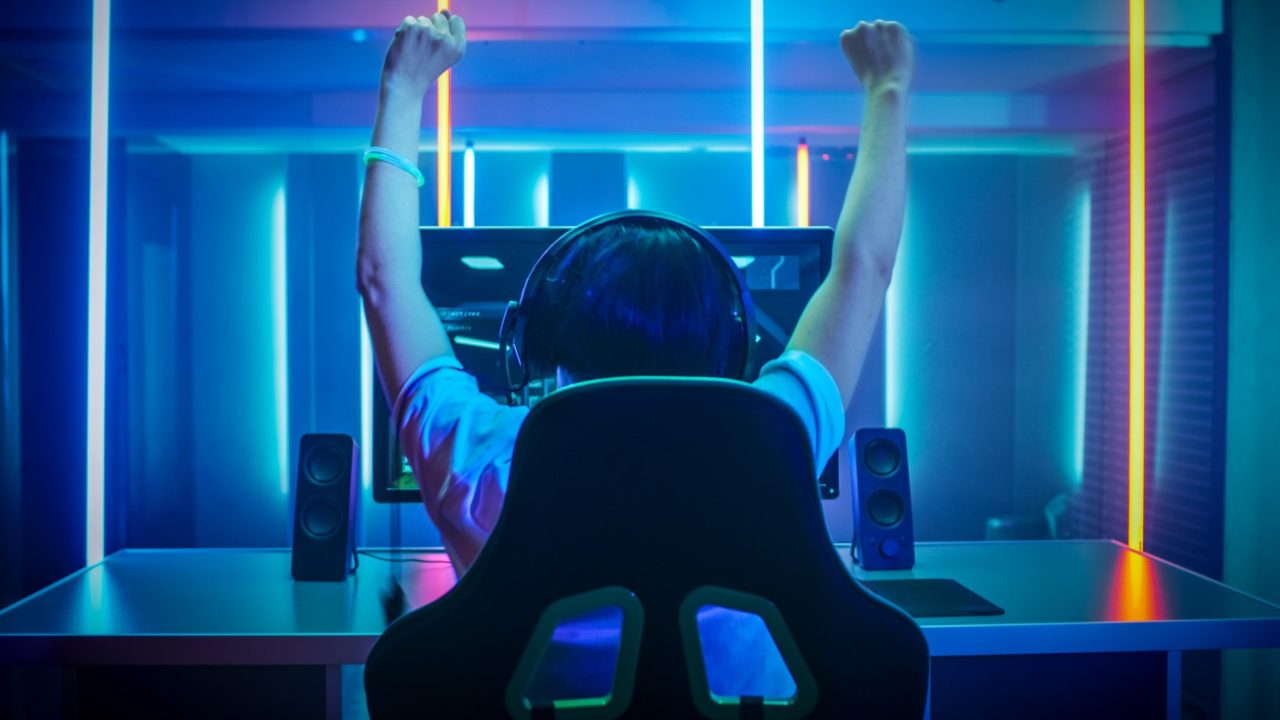 According to the Entertainment Software Association, over 164 million adults in the U.S. play video games in 2019. With three-quarters of all American households stating that they had at least one gamer in the house.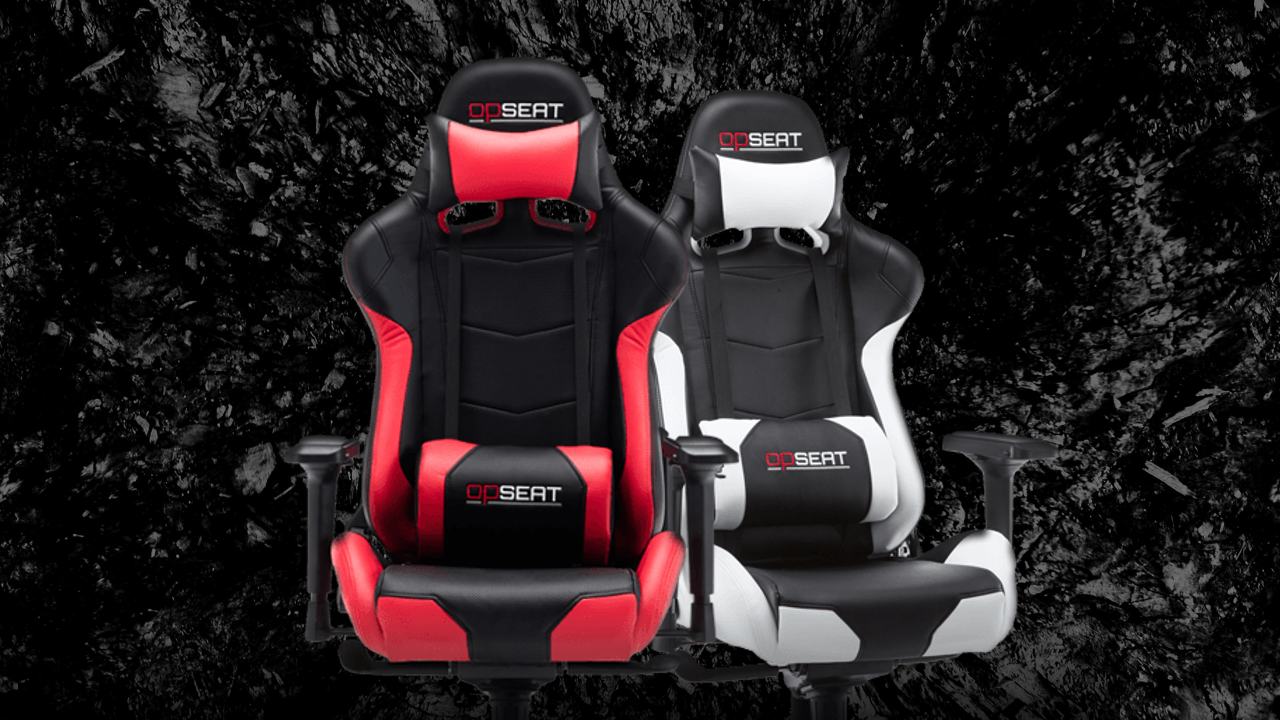 The gaming industry is huge and is one of the biggest entertainment money makers. As such there really is a game and genre for everyone of all ages to enjoy.
If you're a keen gamer, then you need the right set-up. Keep reading to find out how to choose the best office gaming chair to ensure your gaming experience is perfect.
What Types of Gaming Chairs Are There?
There are two main types of gaming chairs to choose from. But there is also a hybrid chair that combines qualities from the two main chair types.
1. Computer Gaming Chairs
The first is a high-backed chair, typically seen in offices. This gaming chair is ideal for PC gaming and comes with a metal frame that is fitted onto casters and swivels.
Computer gaming chairs look similar to office chairs, however, they often come with extra cushioning and a larger bucket seat. These features help to ensure the gamer is comfortable for long periods of time. PC gaming chairs often come with the ability to adjust the height, armrests which are also adjustable, and additional lumbar support.
2. Lounger/Platform Gaming Chairs
The other gaming chair is ideal for X-Box and Playstation gaming consoles. These are known as loungers, or platform gaming chairs, and often look very sleek looking. The loungers are usually low to the floor and can rock.
Platform gaming chairs often come with side pockets, which are ideal for storing controllers (or snacks). Some come with headphone jacks, while others come with built-in speakers.
3. Hybrid Gaming Chairs
Hybrid gaming chairs have the best of both gaming chairs. Hybrids are mounted on a swivel metal base, giving them the appearance of an office chair. However, the seat also comes in the shape of a platform gaming chair and offers more padding.
All three types of gaming chairs are perfect for lumbar support and providing the necessary comfort for long gaming sessions.
Whether you choose a computer gaming chair, a lounging gaming chair, or a hybrid, will mainly depend on which console you prefer to play. PC gamers are often set up on desks, which is why an office chair is the better choice. Whereas lounger gaming chairs are better for consoles that are set up on monitors and TV screens, due to the eye-line.
5 Tips for Choosing the Best Office Gaming Chair
Once you've decided which type of chair is right for you, you still need to consider a number of other factors. For example, how much you want to spend on the chair and which features you need. Check out our five tips to help you choose the best gaming chair.
1. Put Comfort First
No matter which chair you want, you should always put comfort first. Gamers can spend hours playing video games, so it is imperative that they have a chair that is comfortable.
Ensuring the ergonomics of your chair is perfect for your body is a must, so make sure you try the chairs before you buy. Avoid buying chairs online, if you haven't tested them first, because you don't know how comfortable they'll be for your body.
2. Read the Reviews
Whether you want a rocker gaming chair or a PC chair, it's important to do some research. The best way to find out about comfort, practicality, and the features of your potential new chair is from what other people have to say about it.
Look online for forums from respectable gamers and see which chairs they use. Ask your friends and family about which chairs they've experienced and find to be the best. Or look online for specific chair reviews before you buy one.
3. Think About the Features You Need
If you're sticking to a budget, then you really need to think about the features you do and don't need. For example, the latest, high-tech chairs might come with a range of cool features, but if you don't need them, then there's no point in forking out hundreds or thousands of extra dollars.
Be realistic with what you need from your gaming chair and remember to stick to your budget. If you end up saving money from your chair purchase then you can also buy a new game.
4. Check Compatibility
Before you go ahead and make a purchase, make sure the chair and features are compatible with your gaming console. Less experienced gamers might forget to check, but some chairs might not be compatible with your X-box or other gaming consoles.
If you aren't sure about the compatibility of the chair, don't be afraid to ask the store assistant for help and advice on which one is right for you.
5. Save Money
It might be more attractive to buy a cheaper chair, but the reality is, if it isn't durable, then it won't last very long. Avid gamers who want to save money in the long-run should consider getting a gaming chair that is durable and easy to maintain, such as a leather chair.
Leather gaming chairs can last for several years, especially if they're well looked after. However, fabric chairs are generally less durable and may only last a year. Discover more benefits of a leather gaming chair compared to a fabric one.
Get the Support You Need
Finding the best office gaming chair is all about looking at the features you need and ensuring that you're comfortable and supported. Poor posture is something you want to avoid, especially if you sit for hours playing video games. Make sure you implement our 5 tips to help you choose the perfect gaming chair for you.
Remember to check out more of our other gaming articles, reviews, and guides.