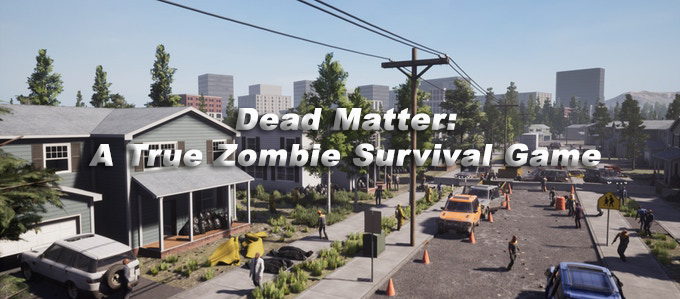 Dead Matter: A True Zombie Survival Game
Every fan of zombie fiction has at some point asked themselves "what would I do in a zombie apocalypse?" The indie developer, Quantum Integrity, is looking to help answer this question with their upcoming sandbox survival game Dead Matter. Originally developed as a mod for Crysis 2 back in 2013, the team behind the game put their heart and soul behind this project and it shows. With multiplayer, near endless customization, a humongous living world, and full mod support Dead Matter is quickly becoming the zombie survival experience everyone has been waiting for.
Kickstarter & A Dream
Quantum Integrity boasts on their Kickstarter page that Dead Matter is "true sandbox survival horror." Players will get to fight through the zombie apocalypse however they see fit. That can include setting up a home base and defending it with their expansive crafting or barricading system all while cultivating the land or wandering the wasteland scavenging whatever tools, vehicles, weapons, and the food they can find. Set in the province of Alberta, Canada players will be able to experience the game alone or with friends as the developer intends to support both play styles equally.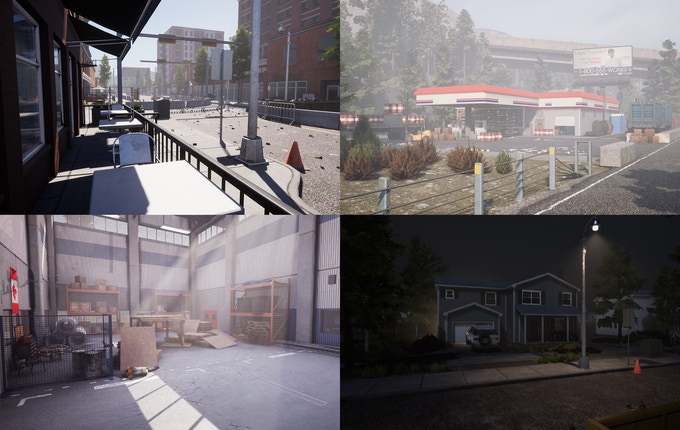 Freedom of expression is an important design choice for Quantum Integrity. Customization features have been at the core of Dead Matter since the games original inception. It starts with the character design where hair, head, and body can all be changed to whatever the player desires. When actually playing the game, customization extends to nearly every facet of the experience including weapons, vehicles, and buildings. Want to wrap a baseball bat in barbed wire? Go right ahead.  Strapping C4 onto a programmable alarm clock? Perfectly fine! Turn the family van into a zombie survivalist's dream ride? Strap some defenses and gun racks on that bad boy and call it a day.
Alberta, Canada: Zombie Paradise 
In order to help nurture the ideas of their player base, the developer built a stunning recreation of Alberta that contains the lush wilderness of the Rockies and extends to the once bustling city of Calgary. Designed to simulate true survival any simple trip for supplies could turn into a battle against soldiers, raiders, or a family just doing what they have to in order to survive. The world was also fully designed in order to support the player's settlements. Every building in the game is made to be barricaded, upgraded, and fitted with electricity and running water. All of the land can be farmed and the lakes can be fished. Live in the shadows of the city and survive in the wild or work together with the community to retake the city of Calgary by taking control of dams, transformers, and bridges.

Finally, to assert their connection with the fan base and support where the game got its start, Quantum Integrity comes packed with full mod support. All of the procedural generation tools are being put into the players' hands as well as C++ and Blueprint access. Any user can host their own server complete with all of their own settings and mods completely free of charge. The team over at Quantum Integrity are modders at their core and it shows through their devotion to the modding community.
Dead Matter looks like an amazing survival experience that we just couldn't wait to back on Kickstarter. If this game sounds appealing to you, don't forget to show the team some support by throwing them some money or showing them love on social media. We can't wait to get our hands on this gem so be sure to keep checking back for more information as the game continues through its development process!