Destiny 2's Exotics Are Changing in Upcoming Update
Fans of those rare bright yellow orbs will be excited to hear that Bungie is hard at work fixing some of the issues players had with Destiny 2's Exotics. The company recently revealed how it plans to update the game with the next patch expected in March. They did this in the latest Bungie Weekly Update where Senior Designer, Jon Weisnewski, said the tuning of Destiny 2's Exotics is focused on "adding and/or increasing player Power spikes." The blog post explained that while all items were being considered, special focus is being put on low usage items. Ultimately the company wants to "lean into an item's established gameplay and push it harder" while avoiding "catch-all improvements that dilute item identity."
In order to deepen players understanding, Weisnewski offered the Graviton Lance as an example, going on to say that feedback on the weapon is positive on a cosmetic level but it is not a viable weapon for getting kills in various PVP scenarios. To fix this, Bungie is reducing the recoil of the first burst while also introducing new aim assist measures and changing the three shot burst to a two-round burst.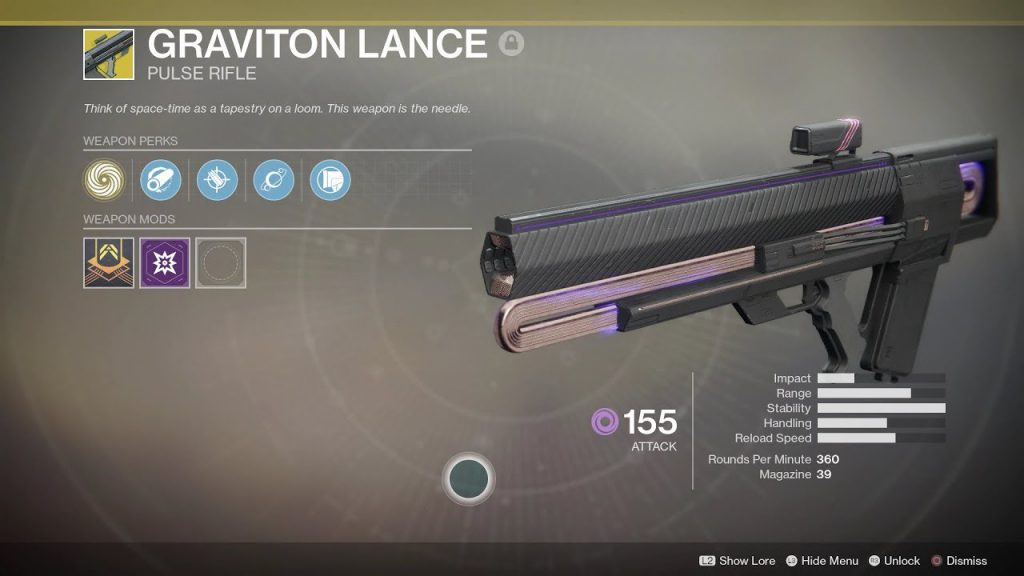 Math Offers An Edge
"This still plays into the fantasy of a low-damage gravity-neutralizing round forming a projectile tunnel for the last bullet," he said. "It also allows us to ensure the damage per burst is at a competitive level for PVP engagements. In fact, it gives Graviton a slight mathematical edge against other pulse rifles."  (http://bit.ly/2sAaVIb)
According to Weisnewski, this is only one of the ways Destiny 2's Exotics are changing. Currently, the weapons not being eyed for updates are Merciless, Telesto, Wardcliff Coil, MIDA Multi Tool, Colony, Legend of Acrius, and Vigilance Wing. Bungie decided that these weapons already encapsulated the feeling they wanted the players to have when using one of these ultra-rare weapons.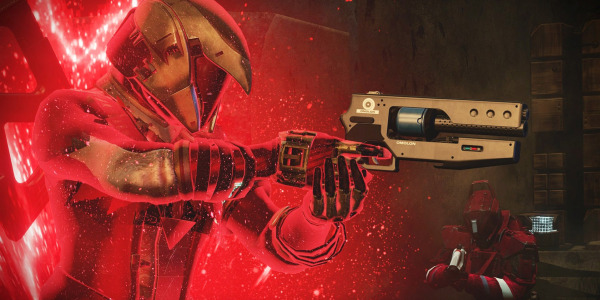 Some Gear Gets a Touch Up
"We'll be touching a lot of powerful gear with this update and to truly understand the impact for players requires a lot of design iteration and test time," Weisnewski said. "It isn't enough to crank up the damage and run one strike or Crucible match with a gun and helmet and move on. Dialing in the right amount of power, testing in all activities with all types of load outs, finding the bugs, fixing the bugs, updating the perk description text to reflect new behaviour, and then handing that off to localization for translation--it's a ton of work, but we're up to it. We sincerely appreciate your patience. I believe it will be worth the wait." (http://bit.ly/2sAaVIb)
As Bungie has previously detailed on Destiny 2's roadmap, these changes are expected to go into effect on March 27th when both the Sandbox and Crucible update are launched as part of patch 1.1.4. Right now players can still take part in the Valentines day event, Crimson Days, which adds a 2v2 Crucible playlist. Those that take part have the chance to get there hands on a variety of new loot specific to the limited time event.