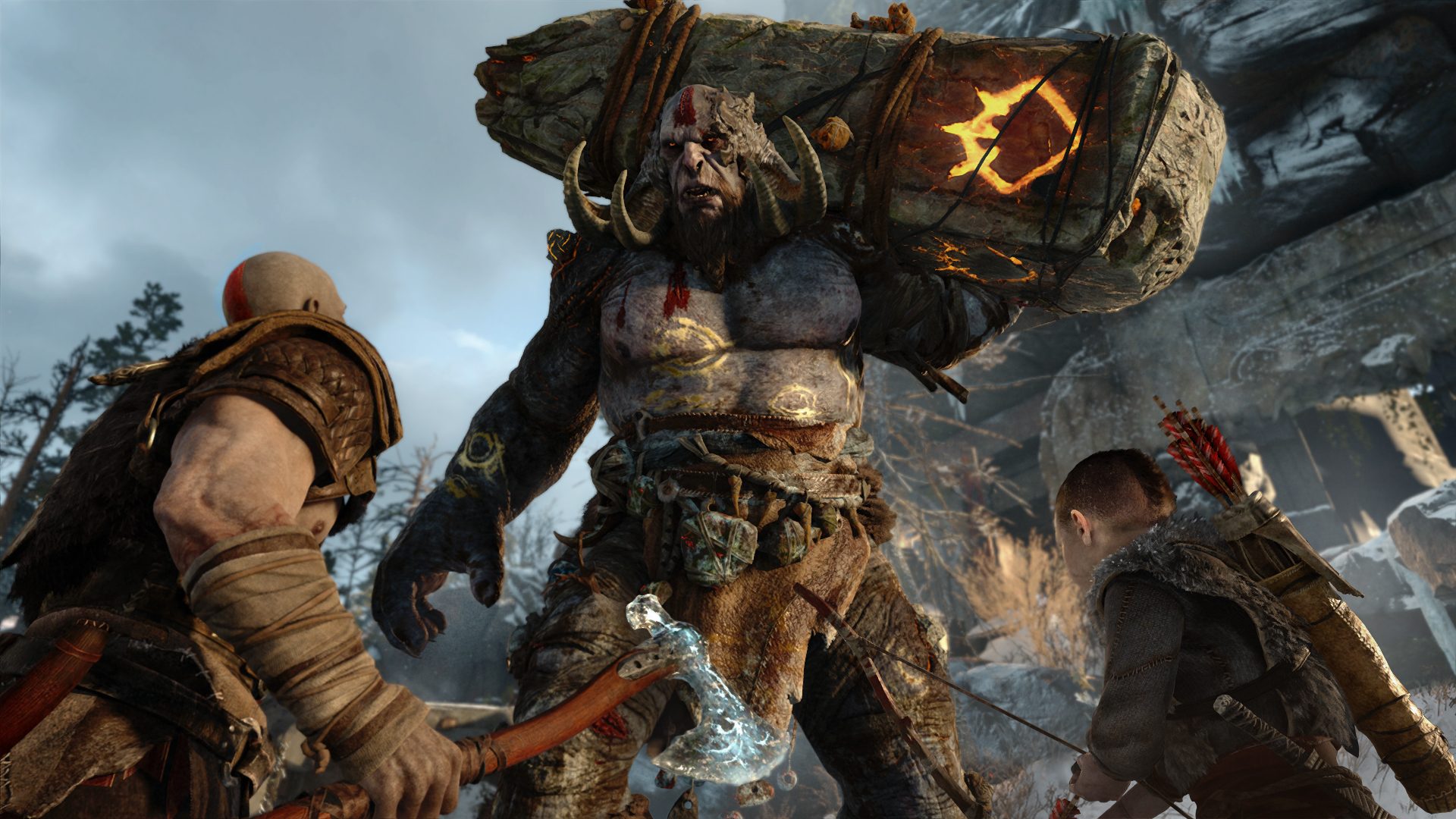 If you were a fan of the first three God of War games or the various side stories that were released on the PSP/Vita, the latest entry in the series is a huge departure from what you've played before. God of War on the PS4 takes some huge risks that are all ended up being wildly successful. They highlight what a positive change bringing more maturity to a well-known game/character can do for a long-running IP. While many may be turned off by the brutal difficulty the beginning hours of the game may hold, it is important to stick with it and get comfortable with the new mechanics. With an open world, side quests, and actual character development, this is God of War like you've never seen it before.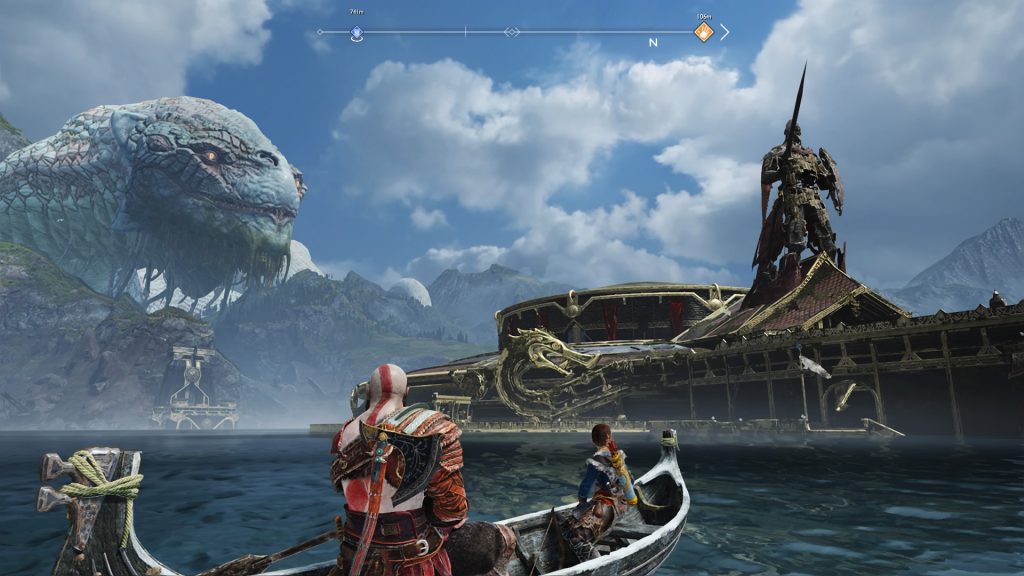 God of War Like Never Before
Fans of the series will immediately notice that the first ten minutes does more to develop Kratos as a character than any game before it. The game opens with Kratos teaching his son, Atreus, the basics of wilderness survival,  showing a side of the protagonist that many didn't believe existed. Instead of just murdering every being in sight, age has brought some restraint to our hero, allowing the game to take an introspective look at how murdering every Greek God weighs on his conscience and how he tries to hide from his demons. That's not to say Kratos is an open book, in fact, he's quite the opposite, only revealing his deepest thoughts when speaking to his son and when thrown into moments that shake our previously unshaken hero to his core. God of War is absolutely packed full of these kinds of intense moments.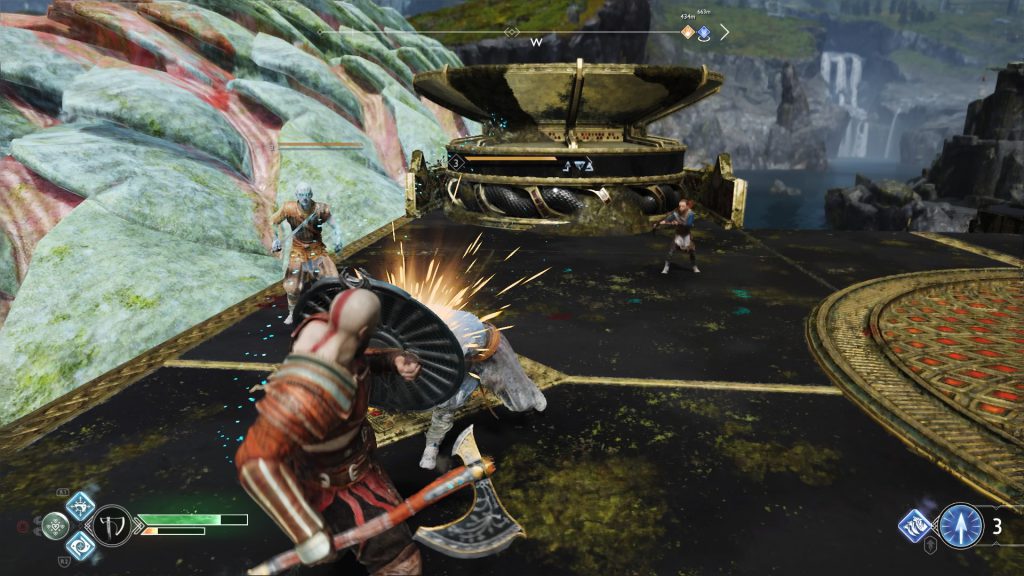 This game is packed to the brim with monstrous battles. Players will not need to go far to fight their next massive foe or group of enemies. A lot of this is thanks to the new side quest system that is full of unique adventures that are as fleshed out as the optional quests in The Witcher 3. Not only do the side quests offer visual splendor, but they deliver a deeper look into the relationship between Kratos and his son, Atreus. While Kratos may seem more vulnerable emotionally, that does not make him any less of a savage.  When pitted against some of the ugliest/scariest monsters Norse mythology has to offer, the Kratos the world has grown to know and love comes out.
The New Combat System
Combat has taken a huge turn in this entry. With every swing,  dodge, and block being deliberate and a keen eye necessary to watch the move of every enemy on screen, it's unlike anything a God of War fan has experienced. Instead of relying on the hack and slash nature of the previous titles, the new game takes a few cues from Dark Souls and puts an emphasis on proper timing, blocking, and dodging.
Every enemy now has a combat level and if pitted against an enemy above a players gear level, the fight will be next to impossible. Even enemies that are at your gear level pose a serious threat and unprepared gamers will quickly learn not to underestimate even the grunts of the fantasy army. Kratos still uses his host of unique finishing moves that will make even the most vetted God of War fans cringe as enemies literally get torn to pieces.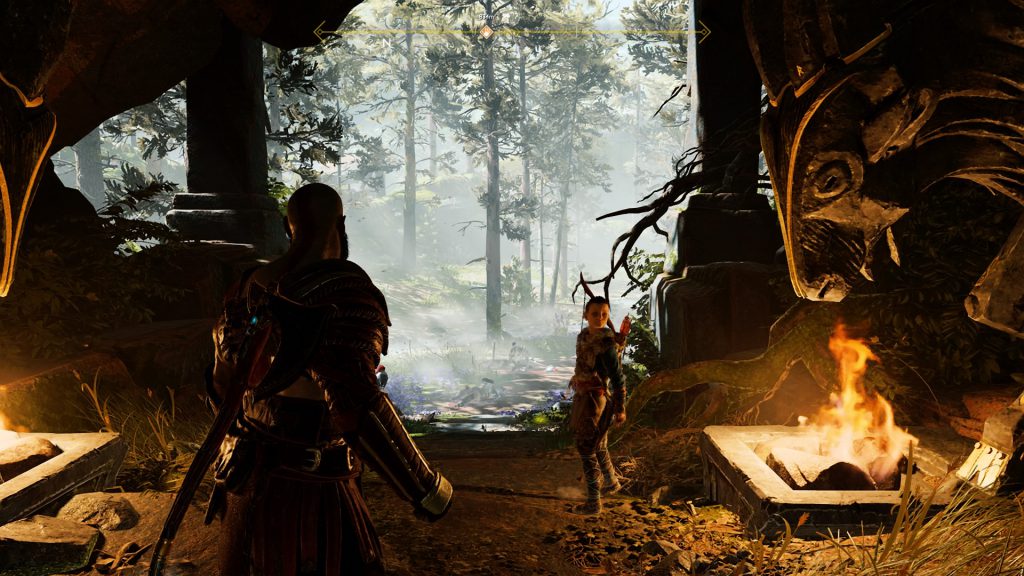 As previously mentioned, gear score is a huge part of moving forward. Completing side quests, exploring, and killing strong enemies will pay out in unique material drops that can be taken to the smithy and be crafted into new armor and weapon upgrades to increase Kratos overall level. RPG fans will recognize the color-coded equipment system with white being common and orange being top tier. Unique items have interesting perks attached to them that add spectacular bonuses to Kratos while in combat. There are even a few different armor sets for Atreus even though he doesn't have a real health bar. Instead, his equipment makes him better in the different support roles he plays.
Final Thoughts 
God of War doesn't feel like a sequel, it feels like a perfect restructuring of a series that was quickly growing old and tired in its ideas. This game is essential for any PS4 owner and could easily be a frontrunner for game of the year. The developer took a huge risk in fundamentally changing nearly every aspect of the game but ultimately, it is exactly what the series needed. Hopefully, other reboots will learn from the success of this game and strive to reach the same level of quality.