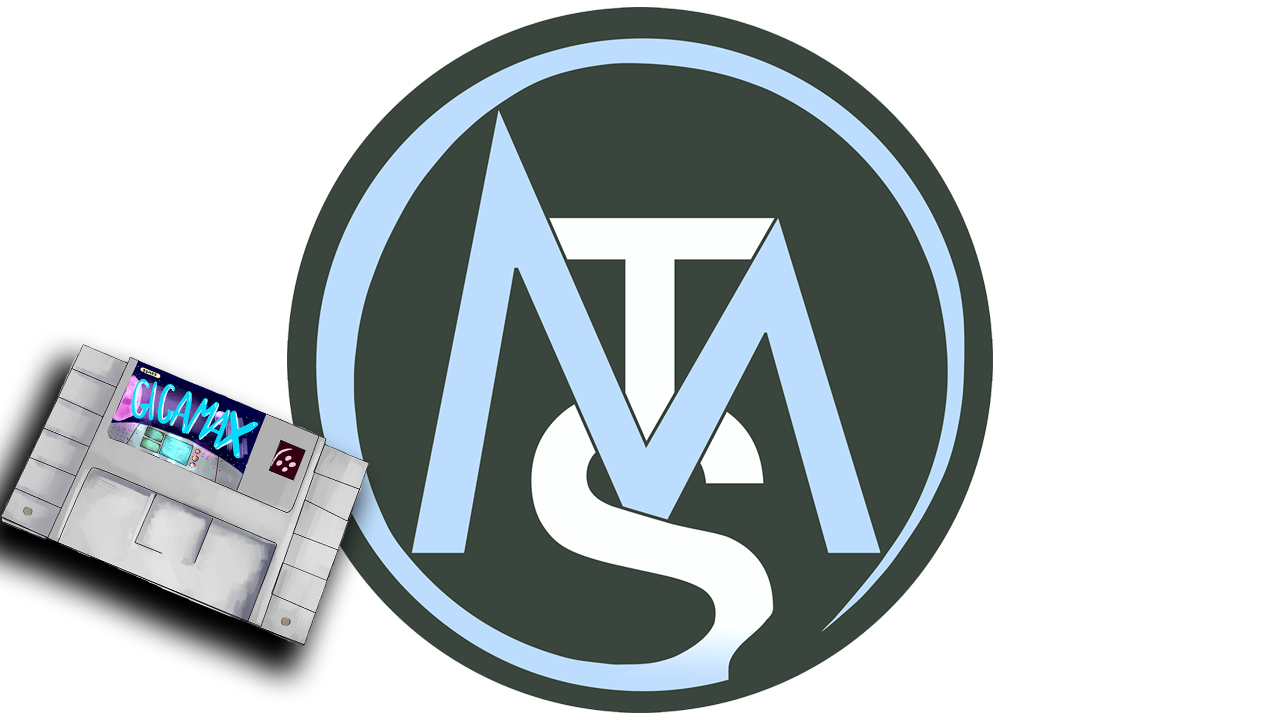 MT Summit Gaming: Local eSports & The People Behind It
Gamers are a special breed. They put their time and effort into their craft and break down any barrier in their way. Gathering achievements in the games play and out in real life, Mid Tier Summit Gaming, also known as MT Summit, is an organization stands as an inspiration to anyone interested in the video game industry. Hosting tournaments that range from Super Smash Bros to Dragon Ball FighterZ, this Long Island, NY based company is doing something amazing for the gaming community. Bringing together different competitors of all skills levels, the tournaments they host are focused on bringing the community up, together.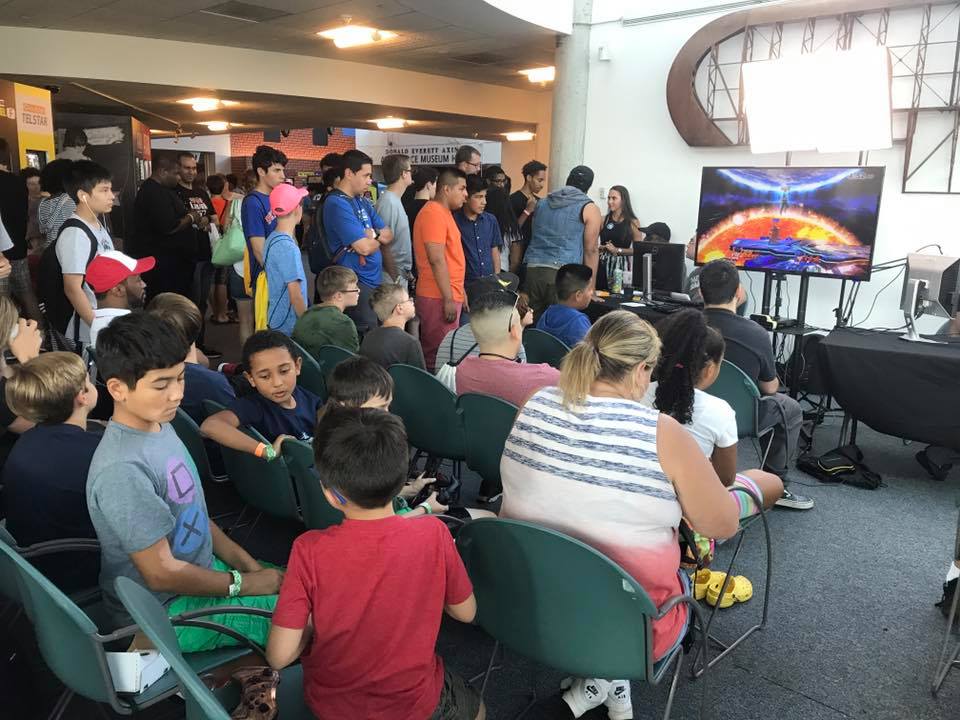 A New Take On Competitive Gaming
Mid Tier Summit recently hosted the College Pro Tour. Gigamax Games was on location and spoke with both competitors and the driven individuals behind this eSports organization. It was amazing to learn about the gamers taking part in the tournament and the people that founded Mid Tier Summit.
Find the interviews with the gamers that took part in MT Summit Gamings, College Pro Tour!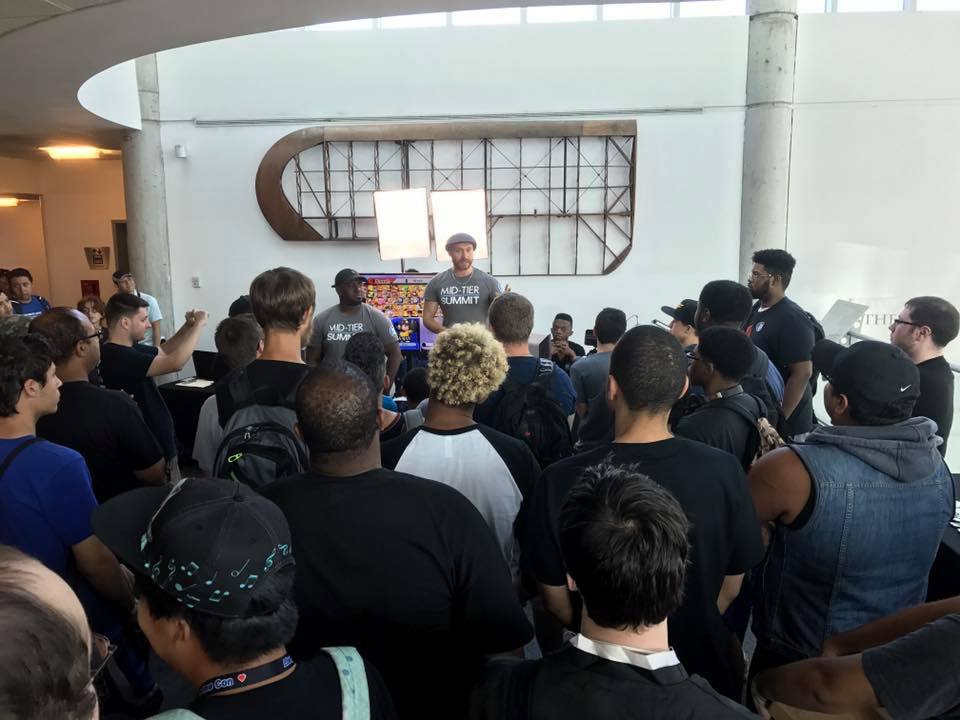 Organizations like MT Summit are the embodiment of what can happen when gamers come together to accomplish a goal. Turning that idea or dream into something bigger is possible, no matter where someone is from or what they're doing today. Gigamax Games sat down with many of the founding members to learn more about how this company was brought into existence and what was the driving force behind it all.
Interviews and New Friends
Gigs and Mack caught up with Chris, the CFO for MT Summit and wanted to see what drove him to play a part in helping build up the gaming community around Long Island, "I'm shy, [MT Summit] gave me the opportunity to branch out and gaming was a great platform because I felt comfortable with it. Other people who may or may not be shy can get into something that seems very scary, like competing. When I first started, my goal was to come in as a little bit of the money man. My intentions were to do something different that I've never done before. My goal is to reach people."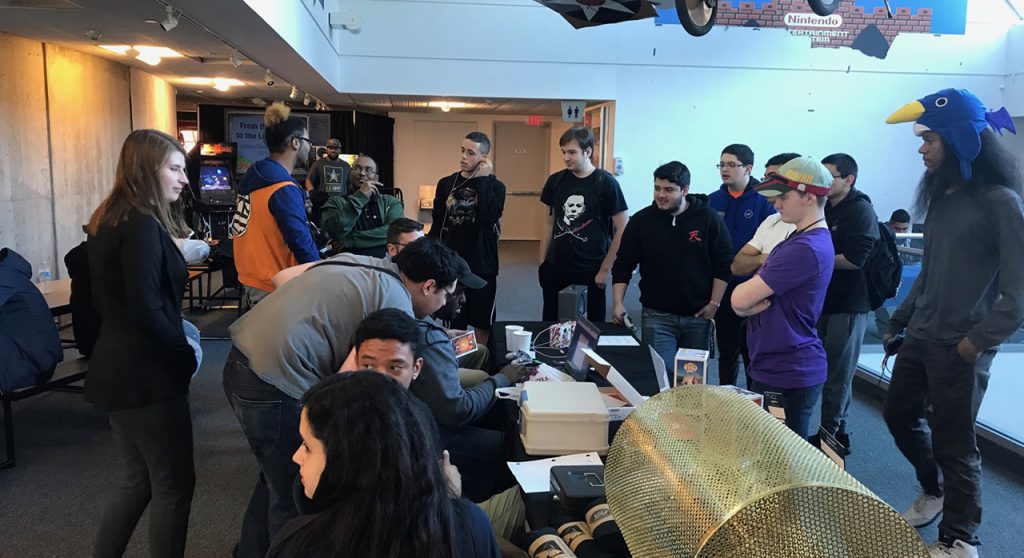 Even though Chris primarily plays shooters and doesn't compete in fighting tournaments, he found a way to get involved in the community he loves. There's no right or wrong way to play a part in the video game industry and there's a place for everybody.
Born Leader
Taking a second to escape the crowd, the Gigamax crew sat down with Joe, CEO of MT Summit and Tim, Creative Lead. Joe was asked how he found himself leading the organization and gave a surprising response, "Alex reached out to me, while I was still at the University of Virginia and asked if I wanted to help work on [MT Summit] and I said, no I don't. That ended that for a while. I kinda came back to it later and was like, you know what, it could be fun. I've played video games my entire life and gaming is definitely a growing industry."
Joe continues, "My initial hesitation was that I'm a public policy guy and I was getting my masters degree and when he asked me I was in the middle of writing my thesis. I realized as things were winding down that I had some free time, and this could be something really cool. " A natural born leader, Joe had the unique ability to step into a leadership role. Again, this is a prime example of an individual that loves gaming and has his own unique set of skills finding his spot within the amazing gaming community. It was fascinating to learn about how Joe got involved and goes to show no one knows what tomorrow can bring.
The Creative Vision
Tim, Creative Lead is responsible for all the branding materials that come out of MT Summit. He too had an interesting journey that led him to take a vital seat within the organization. "Alex kinda approached me one day when we were hanging out and said, hey Tim you do all this art stuff right, and he showed me logos they were working on. Fortunately, they weren't spending too much money on it. What ultimately wound up happening was that I said, give me 5 minutes and I'm going to make a quick rough sketch. At first, all I was there to do was to set up the branding and logos, evenly I was asked if I wanted to be a part of [MT Summit]."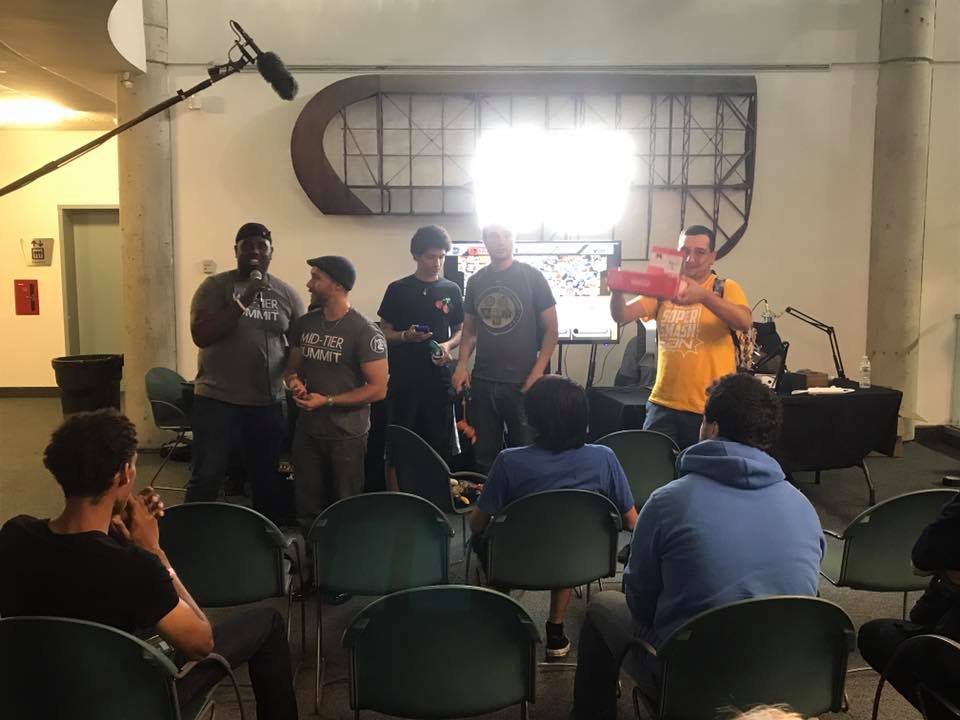 Now, Tim holds a critical role in MT Summit. All the posters, merchandise, and anything else with graphics, Tim is the one that puts it all together. An artist at heart, he found a way to turn that talent into means of being enveloped by the gaming community that's so close to his heart.
Inspired and Determined
The one with the initial vision to bring MT Summit into existence was, Alex. With aspirations of one day being a professional eSports competitor, a master at fighting games in his own right, he saw an opportunity to do what he loves but in a different way. Alex is the main tournament organizer, in charge of the brackets and getting players involved. "I participated in a tournament called Defend the North and there weren't any tournaments like this back at home. That was last year around February."
This realization eventually lead him to come up with the vision for MT Summit Gaming. But first, there were obstacles he needed to overcome. "I need[ed] people that were reliable enough to help me start this." Eventually, he went on to cultivate the amazing team he's working with today. One at a time, he connected the dots with help from the team and formed the MT Summit we see today.
It was clear he had a passion for what MT Summit stood for. Every word was sincere, and there was no doubt he was giving his all to bring this organization to new heights. "It's honestly amazing, this whole process has been amazing."
Even with this passion, there were still lessons Alex was learning. [One of the main challenges was] "understanding this position more, as a tournament organizer there are still things I don't know. I'm self-taught" To continue learning, Alex faced these challenges head-on with his incredible team. Speaking with other event organizers around Long Island, collaboration played a large role in his education and has proven to be incredibly beneficial as the College Pro Tour came together in a spectacular way.
Final Thoughts
This story should be an inspiration to anyone that wants to get involved in the gaming community. Years of experience is a plus but drive, determination, and a willingness to learn will pay off in success.
Each one of these individuals had a very different story and took a unique path that led them to the door of MT Summit Gaming. The brainchild of Alex, he went on to find a reliable group of like-minded people with a shared dream to accomplish a spectacular goal. They've already reached some impressive milestones within the Long Island gaming community and it's just the beginning.
There is so much more to the story behind MT Summit Gaming. This is not just the beginning of their journey, but the start of a fascinating story. To learn more about MT Summit, be sure to check out their Facebook page. If you want to find out more about the team, there's no substitute for attending one of their events in person.
Special thanks to MT Summit Gaming for inviting the Gigamax Games crew out to Long Island for this impressive event. Be sure to check back again soon for even more updates on local eSports tournaments and the entire video game industry.