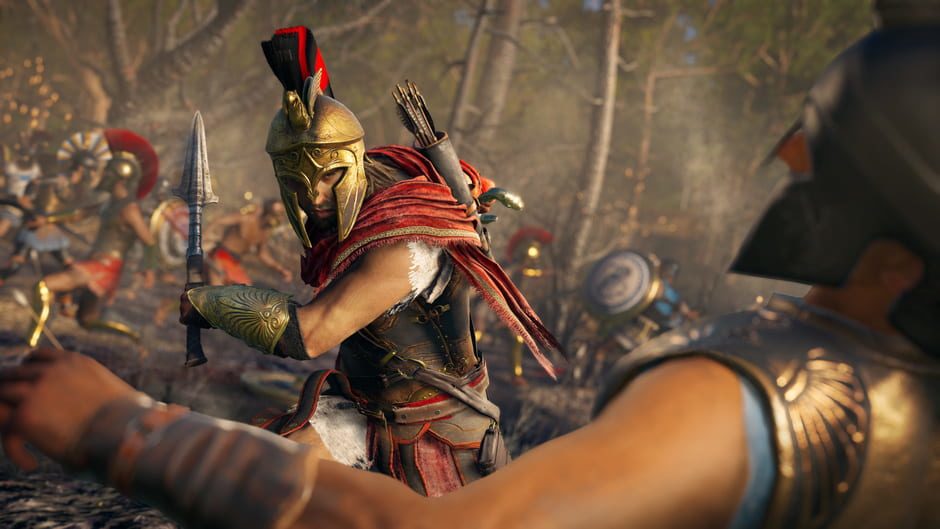 The company behind Assassin's Creed Odyssey, Ubisoft, formally announced in a Tweet that development of the game has officially wrapped up. The message came from the official account representing the developer and it states that Odyssey has "gone gold" which is industry slang for the end of base game development.
"We hope you'll be enjoying playing the game as much as we did developing it and can't wait to see which paths you'll choose," Ubisoft said in the message to fans.
Assassin's Creed Odyssey: New Opportunites
The company was referencing the series new take on the adventure, an open world RPG instead of the action game most remember. Fans noticed this path start to take hold in Origins with the improved combat and number/color based gear, which critics praised in reviews. Assassin's Creed Odyssey features a new dialogue system as well which allows players to choose responses in conversation much like in many other famous open world games like Mass Effect and Fallout.
Although work on the base game may be complete, the team behind Assassin's Creed Odyssey is still hard at work, developing post-release patches and content. Multiple expansions are already planned for the title in both free and paid forms, and those that purchase the season pass will gain access to a remastered version of Assassin's Creed III, the game that took players to early America and put them in the shoes of the Native American turned assassin, Connor.
Assassin's Creed Odyssey: Power of Choice Trailer
Ubisoft has already clarified that there will be no new addition to the Assassin's Creed series in 2019, so hardcore fans will have to make the most of Odyssey and its various expansions. Assassin's Creed Odyssey officially launches on October 5th on PS4, Xbox One, and PC so be sure to keep checking back here at GigamaxGames.com for more on this highly anticipated title.