Gamers may be starting to get sick of hearing Battle Royale, but that hasn't stopped one of the biggest shooters in the world from adding the game mode to their upcoming release, Call of Duty Black Ops 4. The new mode is called Blackout and it has people talking. While Activision and Treyarch didn't offer the public too many details regarding their take on this insanely popular game type, the most recent trailer for the experience certainly clears up a lot of confusion.
Official Call of Duty: Blat Ops 4 - Blackout Battle Royale
In typical Call of Duty fashion, the trailer offers big explosions, firefights, and serious teamwork all set behind a hype-building song. Although, fans that look deeper will see a collection of details that offers the most in-depth look into Blackout yet. The gameplay footage shows a number of different tools and weapons being used by soldiers decked out in skins representing a multitude of characters long-time Call of Duty fans will recognize. Various scenes portray players utilizing the copious amount of vehicles at their disposal including helicopters, pick up trucks, ATVs, and boats.
Another massive bit of information that was revealed in the trailer is the addition of zombies, making Blackout the first major Battle Royale mode to incorporate the undead into the festivities. This obstacle will only appear in sections of the map, themed after the arenas players fought these creatures in past Call of Duty titles. The trailer shows a squad utilizing the classic Monkey Bomb to summon the creatures to an opposing team's location in an arena that looks reminiscent to the classic Asylum Zombie Mode map.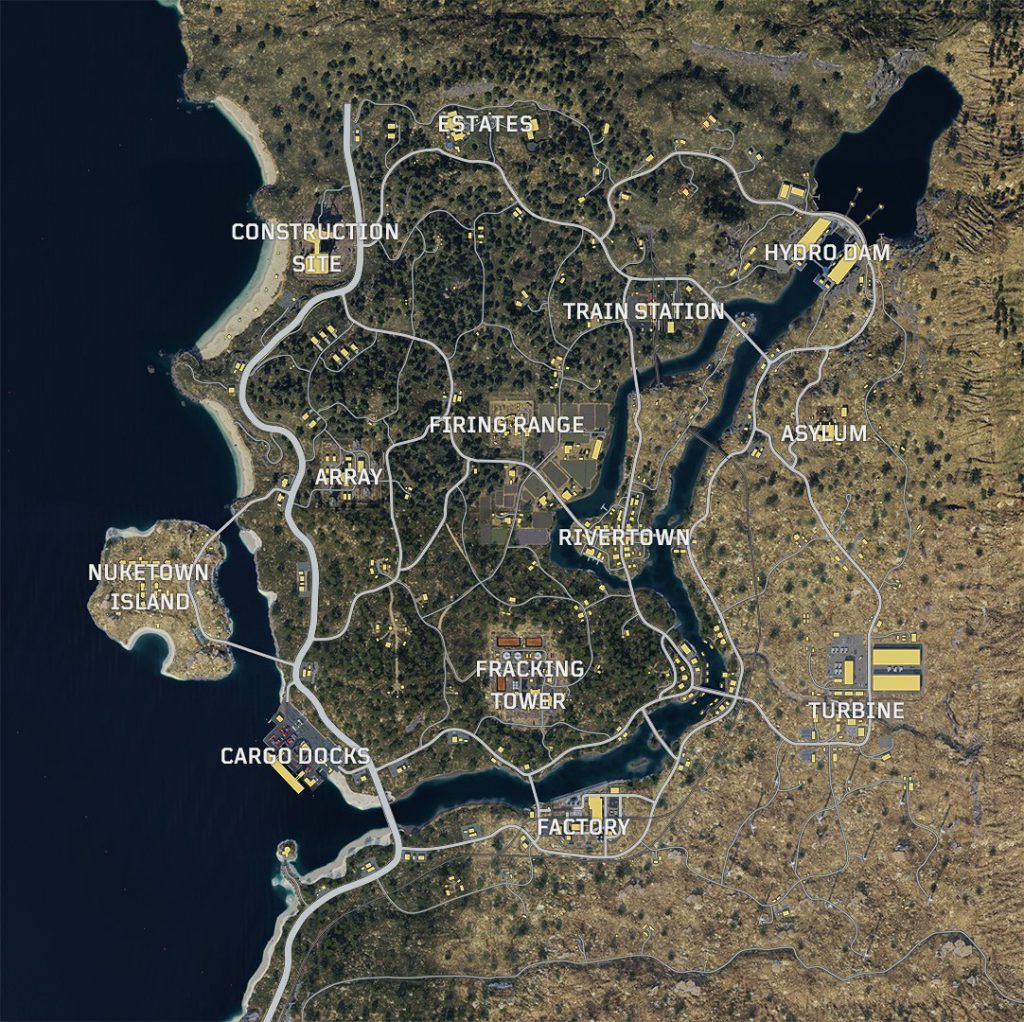 Call of Duty Fans Dream Come True
Blackout looks like a true love letter to the Call of Duty series. It has skins based on previous characters, guns from almost every generation, and even references to their most popular game modes. A Beta has been announced for the mode that will begin on September 10th on PS4 and September 14th on Xbox One/PC. In order to access the Beta, those interested in playing on console will need to pre-order Black Ops 4, although PC players don't need to buy the game to try out Blackout mode during the beta.
The Gigamax Games crew will be sure to capture gameplay of Call of Duty Blackout the second it's available. Check back on GigamaxGames.com soon to see for yourself what Call of Duty Blackout really brings to the table.