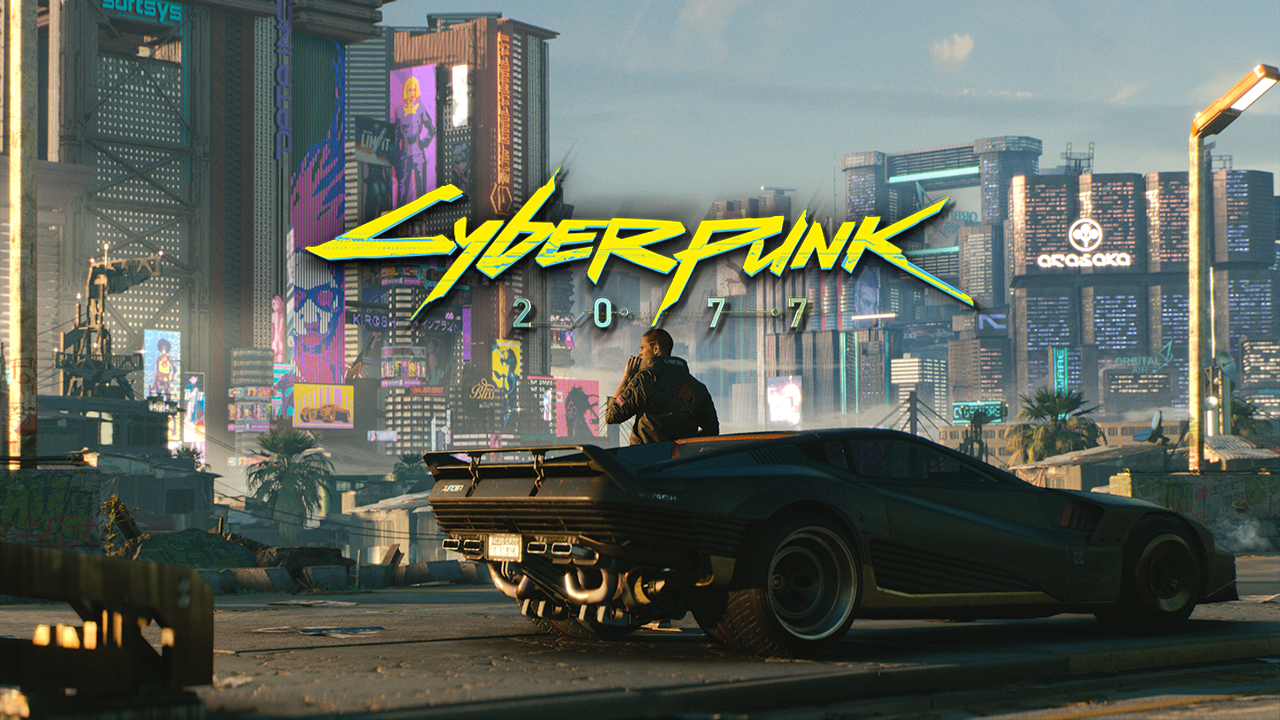 Nudity, action, RPG elements, and sci-fi tech, the Cyberpunk 2077 gameplay demo had it all. CD Projekt Red, the developers behind Cyberpunk 2077, finally released their first bit of gameplay to the world. It was extremely well received by the video game community. The gameplay, story, in-depth world and incredible visuals all came together in the first hour of Cyberpunk 2077 and stunned audiences around the world. Cyberpunk 2077 is straight out of a dystopian future, reminiscent 90's sci-fi movies like Judge Dredd and even has a little bit of The Fifth Element vibe as well.
Cyberpunk 2077 – Official 48 Minute Gameplay Reveal
The game has no release date and CD Projekt Red made it clear they will not be rushed to unveil their futuristic first-person RPG. CD Projekt Red did say they are aiming for a 2019 release but the game is still in its early stages of development as of now.
Cyberpunk 2077 Gameplay Demo Impressions and Breakdown
The gameplay demo offered not only a look at the mechanics of the game but a brief overview of the world itself. It was stressed throughout the gameplay demo that everything was subject to change since Cyberpunk 2077 is still early in its development. However, they made some promises that amped fans up.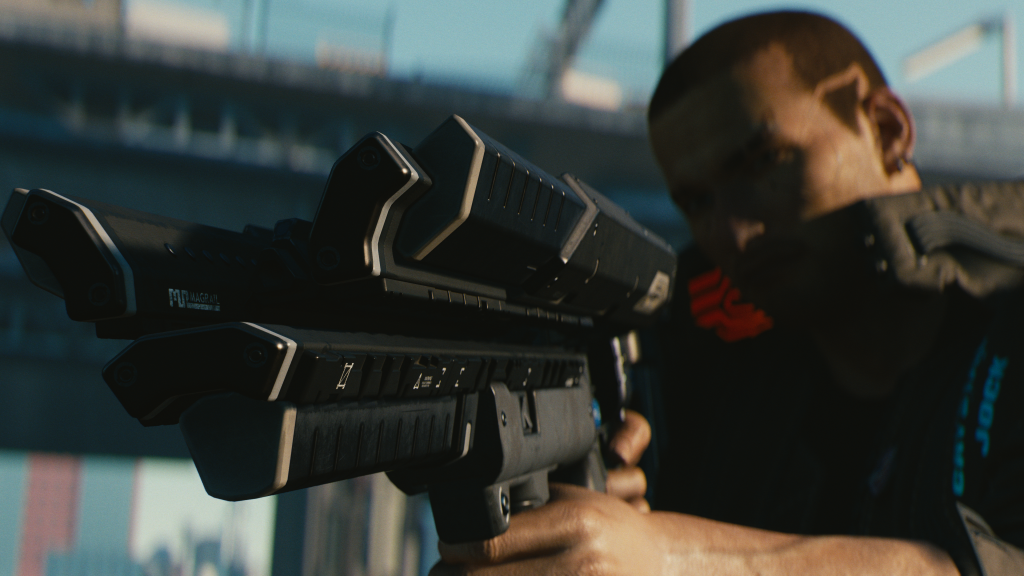 CD Projekt Red explained they are creating a living, breathing open world with no loading screens and nearly limitless ways to explore Night City. They claim to have created the most believable city in an open world game to date. Night City comes with NPCs that live their lives and a day/night cycle improves immersion. In a city where crime is commonplace, massive bursts of action and criminal activity aren't just isolated to night time, either.
Its dialog system is entirely in-game driven, reacting to the situation at hand. This feature offers the gamer responses that make sense and are completely dependent on any situation the player might find themselves facing. Having a situationally based dialog system comes into play in Cyberpunk 2077 in a huge way. There are nearly limitless ways to progress through the story, and each action, inquest and out, has a direct impact on how future events unfold.
Combat and Special Powers
One of the most anticipated aspects of Cyberpunk 2077 was the preview of combat, powers, and quest mechanics. The first real mission they showed off in the gameplay demo highlighted the fact that there are multiple angles gamers can take when approaching a quest. There are both non-violent routes, violent options, and a mix of both. As in real life, no matter the choice, there is an opposite reaction. Every action, in mission and out, will change the way the game progresses. Anger the wrong group of people and a mid-afternoon car to car fire-fight might just be waiting for you around the next corner.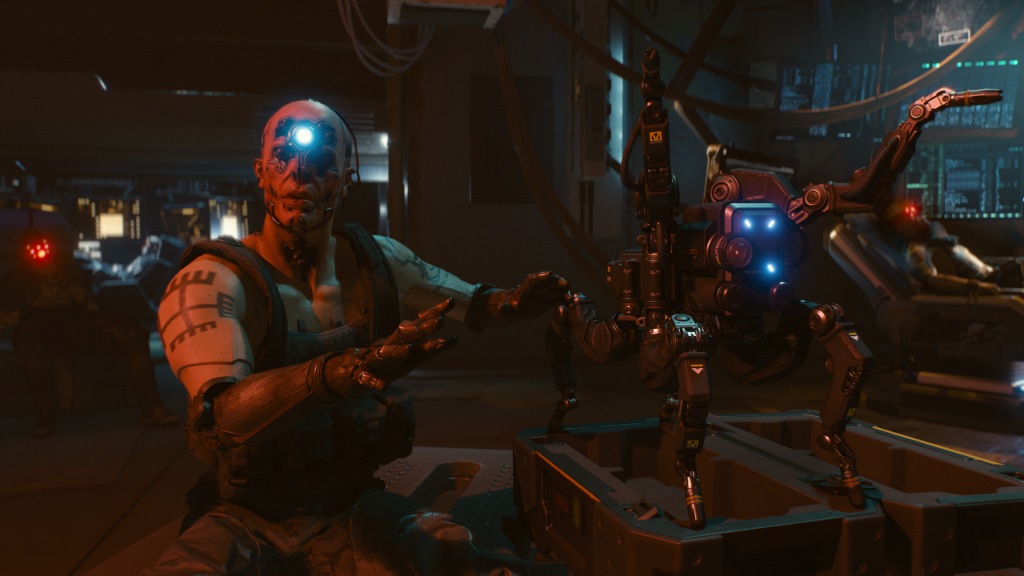 Destructible environments also add to the options gamers have when in the thick of battle. Shoot through walls with specialized weapons, find alternative routes to take down the enemy, and use specialized skills to make their way through a mission. Combat is similar to other first-person RPGs like Fallout. It's a number based system and special abilities like the ability to slow time give the player unique ways to make their way through the level. Options and possibilities are limitless in Cyberpunk 2077 according to the gameplay demo.
No Limit on Impressive Sci-Fi Tech
Not so surprisingly, Cyberpunk 2077's gameplay demo showcased some of the most imaginative and impressive sci-fi tech. Spider bots, cool character enhancements, and incredible weaponry are sprinkled throughout the game. The technology doesn't feel shoehorned in the game, either. Everything in the world looked natural and as though it belonged in the world CD Projekt Red created. Body modifications, which are essentially character upgrades, were more of a surgical procedure rather than just clicking "upgrade" and unlocking a new skill, even further increasing the immersion factor.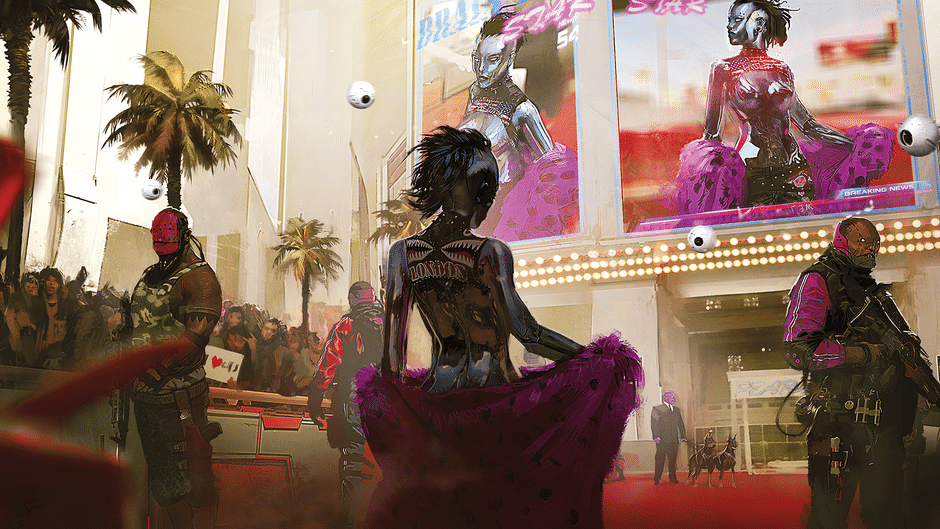 Toward the end of the gameplay demo, CD Projekt Red turned on some high-level skills to show off what's really possible in Cyberpunk 2077. Skills included x-ray-like vision, double-jump, and other game-changing player modifications. The developer also revealed some additional weaponry as well. These new weapons included a street modified shotgun and a "smart" gun. Weapons in this universe are made up of "modules" that allow players to explore an in-depth modification system, ensuring every player finds a weapon that fits their playstyle.
Guns aren't the only weapon to make an appearance in the Cyberpunk 2077 gameplay demo. The Mantis Blades are basically spikes jetting out of a player's arms, an awesome melee option that gives the player the ability to hold themselves up on a wall, silently stalking enemies, waiting for the perfect time to strike.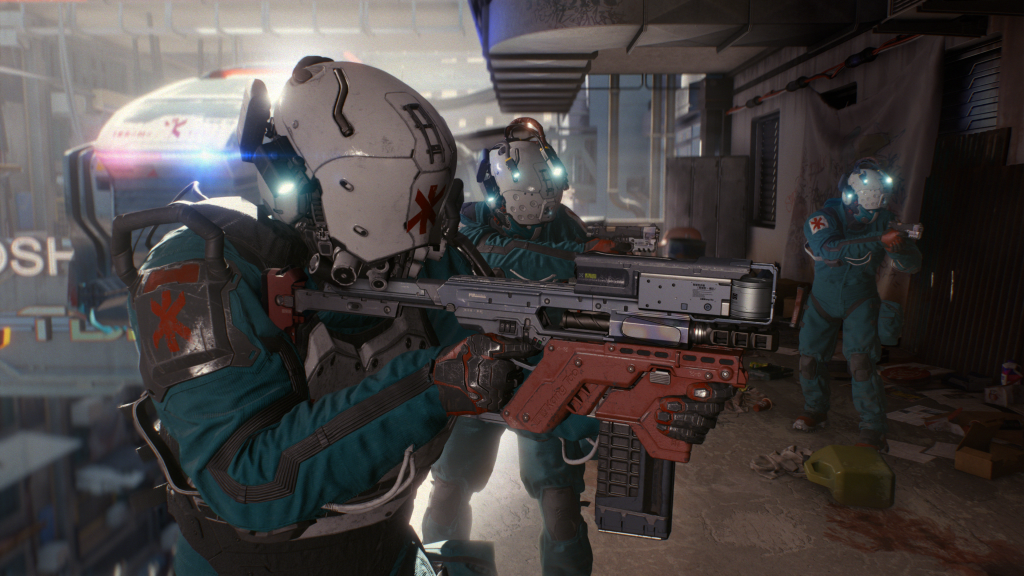 There will also be plenty of different vehicles to use and travel around the city streets. Walk, drive, bike and find vehicles scattered throughout the city as the protagonist lays waste to sci-fi bandits and cyborgs.
CD Projekt Red Has Big Plans for CD Projekt Red
Limits are definitely not in Cyberpunk 2077's vocabulary. It seems as though CD Projekt Red is taking their time to craft an unforgettable experience in every way possible. From gameplay to the visuals and the unbelievably in-depth open world, Cyberpunk 2077's gameplay demo unleashed another helping of hype into the video game community. Only time will tell if Cyberpunk 2077 lives up to the expectations of gamers and if CD Projekt Red is able to keep the massive promises they've made. Be sure to keep checking back on GigamaxGames.com for any of the latest news coming out of CD Projekt Red and their latest project, Cyberpunk 2077.