According to a recent report from the Wall Street Journal, a new version of the extremely popular Nintendo Switch is making its way to gamers next year. This report is backed by suppliers and others in the industry with direct knowledge of the company's plan for the console.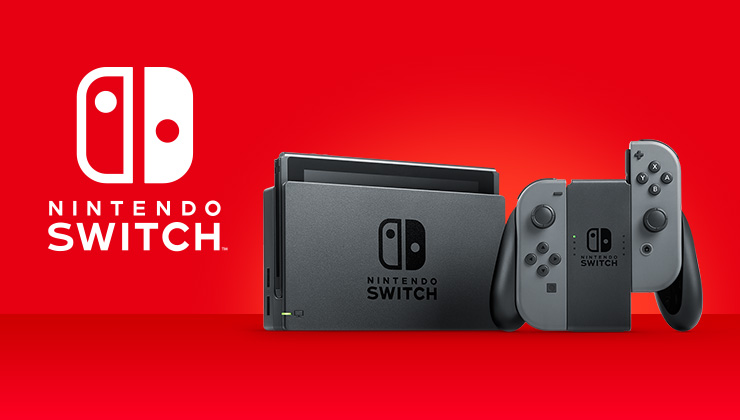 Big Moves for the Switch!
Along with the news came a few details on what fans can expect from the new Nintendo Switch hardware: "The current Switch uses a lower-end liquid-crystal display without some technologies that are standard in more recent smartphone LCDs," said the report. "Updating the display with these technologies would make it brighter, thinner and more energy-efficient. The updated Switch isn't expected to adopt the organic light-emitting diode or OLED panels used in Apple Inc.'s iPhone X series."
Nintendo has already managed to sell 20 million units around the world since the console launched back in 2017 and this move is probably intended to keep sales numbers up as the system grows in age. Fans can expect the new iteration of the hardware in the second half of 2019, most likely around the holiday season to really capitalize on the biggest sales months of the year. This news isn't terribly surprising considering that Nintendo not only wants a console in every home, but it wants every member of a home to own a version of the hardware.
Nintendo Entertainment System Update Gameplay
"The biggest attraction of Nintendo Switch is that the console can be carried around and used easily for competitive gameplay via local wireless connection," said Shigeru Miyamoto during a financial briefing earlier in the year. "If consumers come to take it for granted that everybody has a Nintendo Switch, then we can create new and very Nintendo genres of play, and Nintendo Switch can have a life apart from smart devices and other video game systems. Expanding the Nintendo Switch world this way is a means of eliminating risk." (https://bit.ly/2EXODCX)
We would love to see a new version of this amazing portable console and will certainly try to have whatever Nintendo releases on day one, so be sure to keep checking back here at GigamaxGames.com for all the latest detail on the company's future plans!