Pokemon: Let's Go Brand New Trailer With Plenty of Details
Nintendo released a brand new trailer for their upcoming title Pokemon: Let's Go. It showed off an impressive amount of new details for trainers to get excited about. The trailer, which those interested can watch below, bears the slogan "explore the Kanto region in a whole new way" and based on that short video, Nintendo certainly isn't lying.
While the gameplay may be familiar to fans of the series, there is more visual detail packed into the world and sprites than players have ever seen before. It shows off trainers, both male and female, riding on the backs of select Pokemon such as Charizard, Onix, and Arcanine. There are short clips of battles and a look at how players will be able to customize and bond with both Pikachu and Eevee, the starters fans choose between depending on which version they buy. Much like in the more recent Pokemon titles, trainers will be able to pet and feed their monsters to keep their morale up.
Matching Pokemon Outfits? Yes, Please!
Players will have a variety of cosmetic choices to experiment with when customizing Pikachu or Eevee. Fans can choose between different hairstyles and clothing to personalize their Pokemon. The new trailer shows off Eevee in a charming blue hat and red bowtie combo, while Pikachu is looking sporty in a nice safari outfit. If trainers are feeling super close to their Pokemon, they can even wear matching costumes.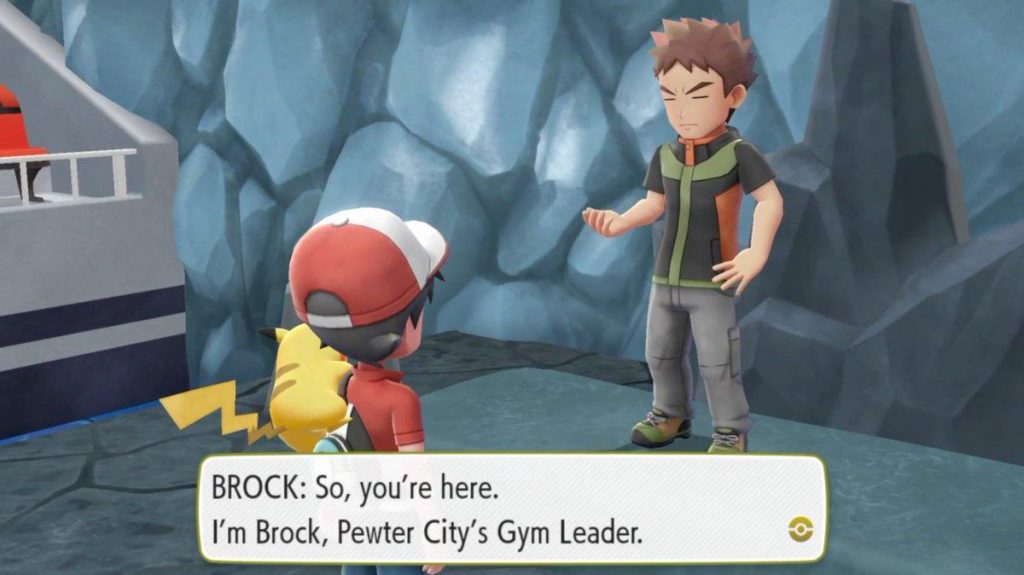 Along with basic trainer battles, players will be able to take on the original gym leaders. The trailer gave a brief look at both Brock and Misty, who fans of the original games should remember very well. Gamers will also be able to experience the game together.  Co-op battling and trading with friends both online and locally will be available as well.
Pokemon: Let's Go is meant to be friendly toward newcomers and fans of the long running series. Both those that started playing with the mobile game Pokemon Go or gamers that have been playing since Pokemon Red and Blue will all feel at home. The game features all of the original 150 Pokemon as well as their Alolan forms from Sun and Moon. However, instead of taking the traditional approach to capturing monsters, you simply acquire them by throwing stacks of Pokeballs at them just like in Pokemon Go.
Pokemon: Let's Go is set to release on November 16th, 2018 and we'll be sure to keep you up to date on all the information Nintendo puts out here at GigamaxGames.com!