With the huge success of Crash Bandicoot N. Sane Trilogy, Activision decided to release another package of remastered classics centered around the PlayStation hero, Spyro. The gaming company announced today that Spyro: Reignited Trilogy will contain updated versions of the first three Spyro The Dragon games. Included will be 1998's Spyro the Dragon, 1999's Spyro 2: Ripto's Rage also known as Gateway to Glimmer in Europe and Australia, and 2000's Spyro: Year of the Dragon. Spyro: Reignited Trilogy will release on September 21st and will be priced at $40.
Remade From The Ground Up
The three games that are included were all initially developed by Insomniac Games, but the Activision subsidiary Toys for Bob is developing the updates. The games are being completely remade from the ground up for both the PS4 and Xbox One. Toys for Bob has worked on the Spyro franchise for a number of years now. The studio was involved with the first Skylanders: Spyro's Adventure and various other installments in the popular toys-to-life series. Activision's hand was pretty much forced for the announcement following a series of rumors and a very recent retailer leak.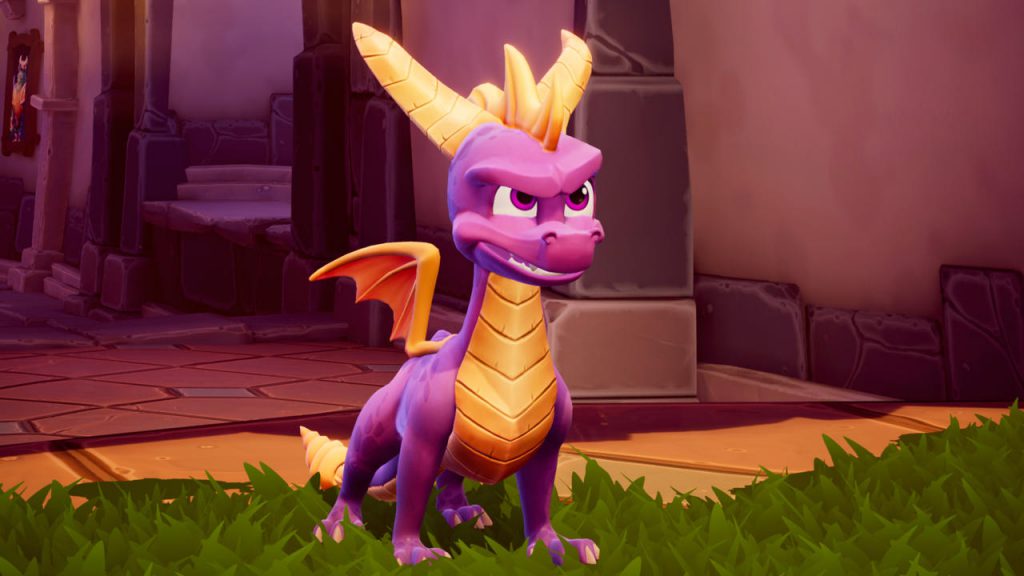 According to Activision, Spyro: Reignited Trilogy's original three games are mapped faithfully in the new versions. In terms of what's new for the games, fans can expect enhanced reward sequences, better-looking environments, updated controls, new lighting effects, and completely redone cinematics. Additionally, the artists have re drawn the characters with "additional flair" and the game will also have a reimagined soundtrack.
The original voice actor for both Spyro 2 and Spyro: Year of the Dragon, Tom Kenny, is coming back to play the purple protagonist yet again.  Kenny is also known for voice Spongebob in the world famous series Spongebob Square Pants.
To honor their announcement, Activision hid a cool easter egg in Crash Bandicoot N. Sane Trilogy. Fans in North America can enter the classic Konami code ↑ ↑ ↓ ↓ ← → ← → followed by Square at the Crash 3 screen to view the Spyro: Reignited Trilogy trailer.
Gamers are excited to get their hands on a remastered Spyro. This beloved franchize is a fantastic addition to the slew of older games making their way to PlayStation 4 and Xbox One. Gigamax Games will keep their ear to the ground for any other exciting games coming back from the grave.