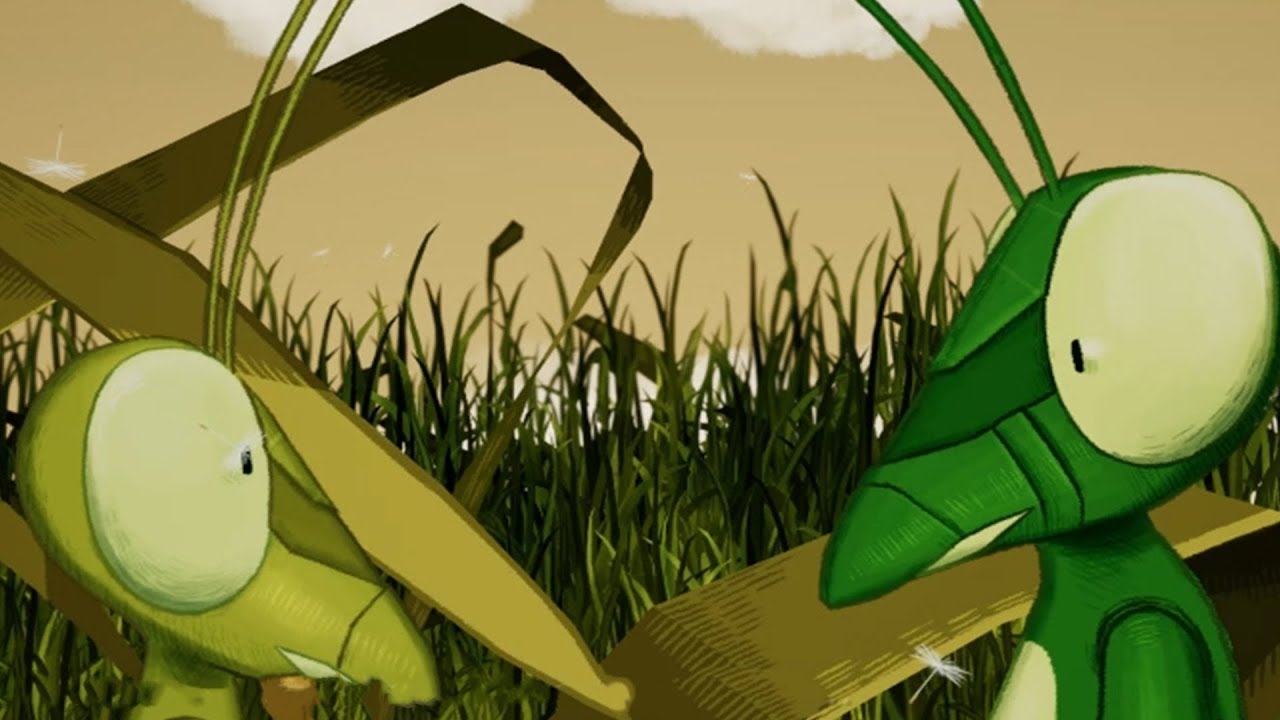 Bizarre Indie Games That Somehow Exist
Video games have always been a gateway to a magical and awesome procedural generated fantasy environments that promises a unique experience to anyone who plays it.
There's Mass Effect, a space opera with epic proportions. There is Skyrim, a journey of one Dragonborn to defeat the dragon menace. Let's not forget F.E.A.R, where you play a special force soldier being plagued by nightmares induced by your mother's apparition who haunts you throughout the gameplay. You get my point.
And then, there are these games. Games so bizarre, that there is no way of explaining what was going through the head of the developers. Games that are so bizarre, you give up halfway trying to explain it to your friends. But, these games still let gamers feel some sort of a cathartic experience. So let's look at bizarre games that somehow exist.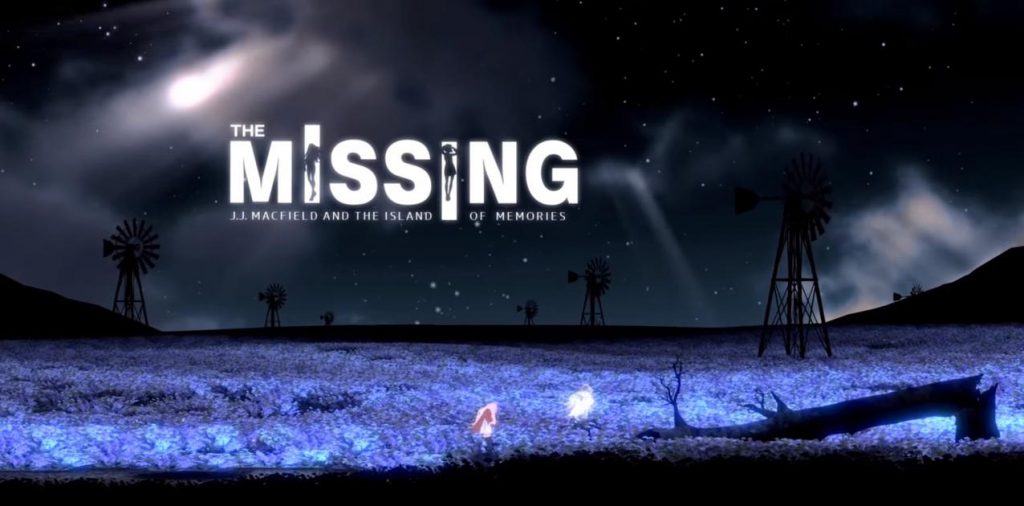 First on the list is a masterpiece by Hidetaka Suehiro, who is well-known as SWERY or Swery65. This Japanese writer and video game director have produced numerous bizarre indie games, and this particular game is his recent hit.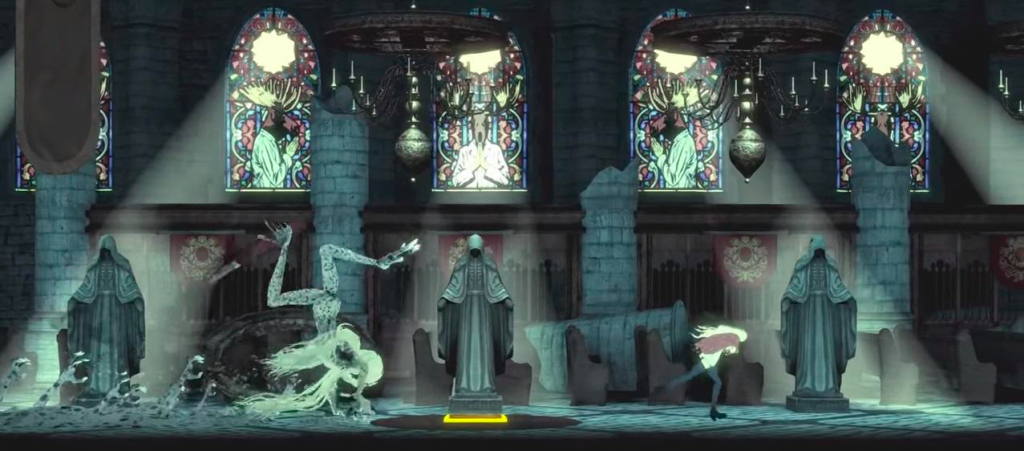 Now, to put it bluntly, you die a lot in this game. A LOT. And there's no avoiding it. Since it's part of the game.
You play a character who goes around solving puzzles which involves numerous deaths. Death by lightning, by fire, by random objects hurling towards you. It's a game with very Final Destination vibes. But you push on forward knowing that your best friend is missing, and death will not stop you from finding your friend.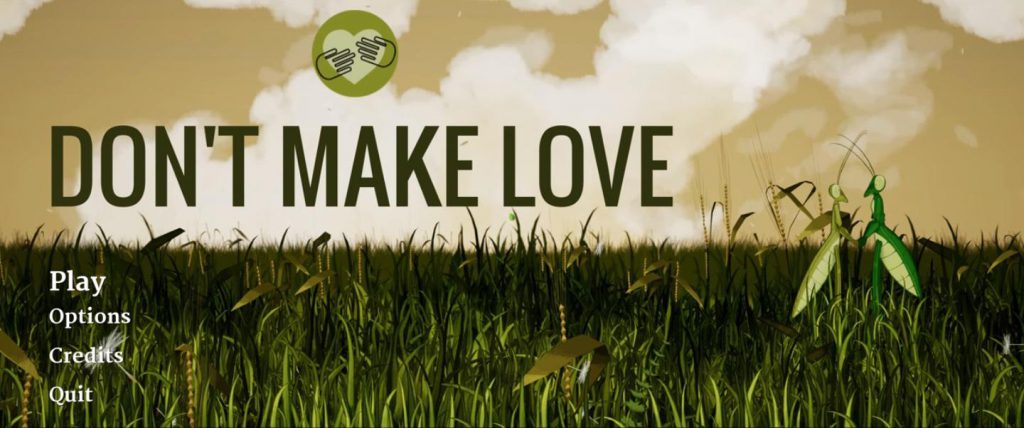 Yes, an odd choice for a game title. And it exactly involves what you're thinking. If you're wondering why would there be a game that would forbid you do not make love, well you'd understand if you just look at the characters.
Praying mantis. And if you're not sure where I'm going with this, I'll give you a second to google praying mantis mating ritual. We'll wait.
Done? Now you know why the title makes sense.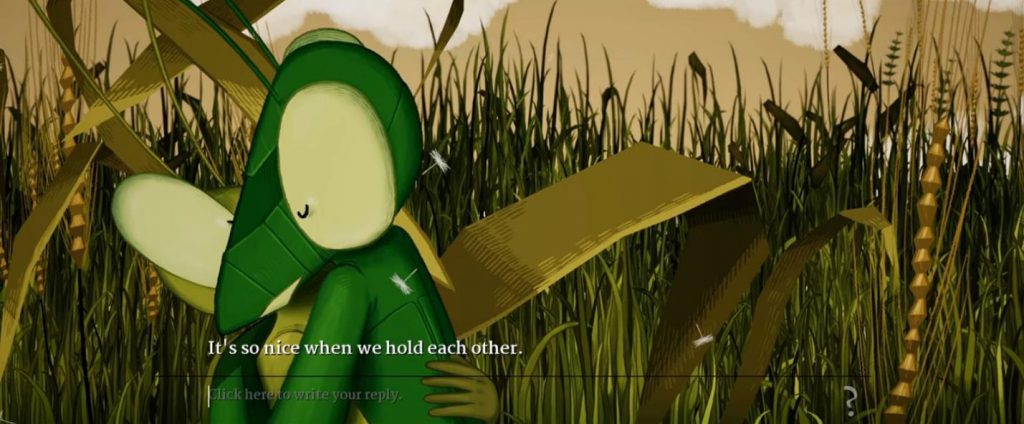 This bizarre indie game puts you in the shoes of a lovely praying mantis couple. The couple is constantly battling between two strong forces: the strong emotion of love, and the instinct to mate. Communication is the key to this game, as you are to communicate by typing whatever you feel to change the mood and flow to the inevitable outcome. You'll get a different response that corresponds with your typed questions or statements.
The female praying mantis is known to devour the male during intercourse for proper nourishment. So will you LITERALLY risk death for the one you love? If not… then DON'T MAKE LOVE.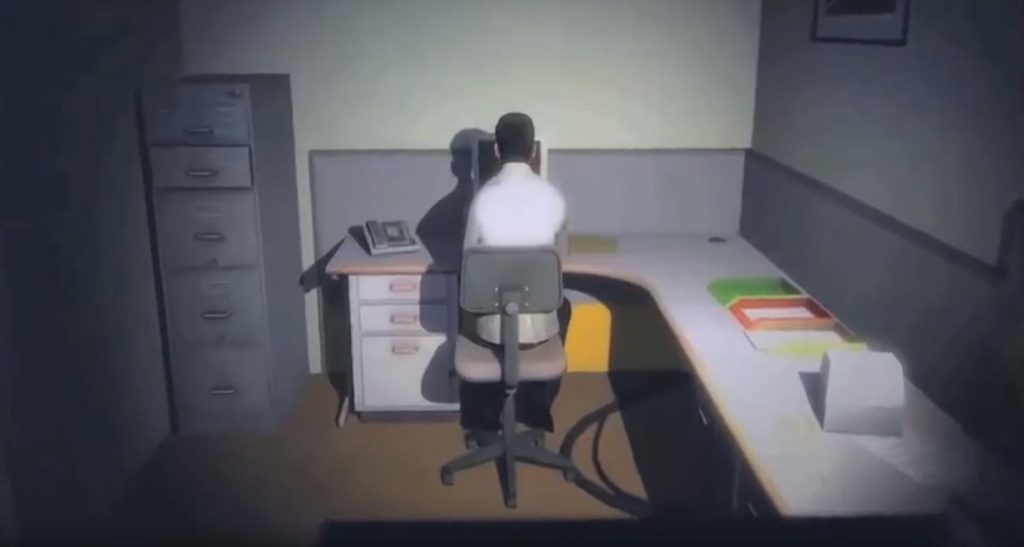 We're heading deeper into the rabbit's hole. To give you a sense of what this game is about, here's the game's description on Steam:
"The Stanley Parable is a first-person exploration game. You will play as Stanley, and you will not play as Stanley. You will follow a story, you will not follow a story. You will have a choice, you will have no choice. The game will end, the game will never end."
Did you get it? Me neither. The Stanley Parable has to be one of the weirdest games and also gave me an existentialist crisis. Imagine having a voiceover describing all of your actions, while you frantically try to figure out what are you supposed to do. Is there an end goal? Is there a door to escape? Or there is no escape, and that's the whole point of the game?
Don't get me wrong. The humor level infused in the voiceover would definitely keep anyone playing the game entertained. The numerous choices you get from making one decision keeps the game interesting as you push forward trying to reach, a….goal.
There is no wrong way to play this game, so you play the way you want to. Take your time and explore your environment with your voiceover companion who might drop you hints here and there or straight up throw sass at your face.
INSIDE – A child's worst nightmare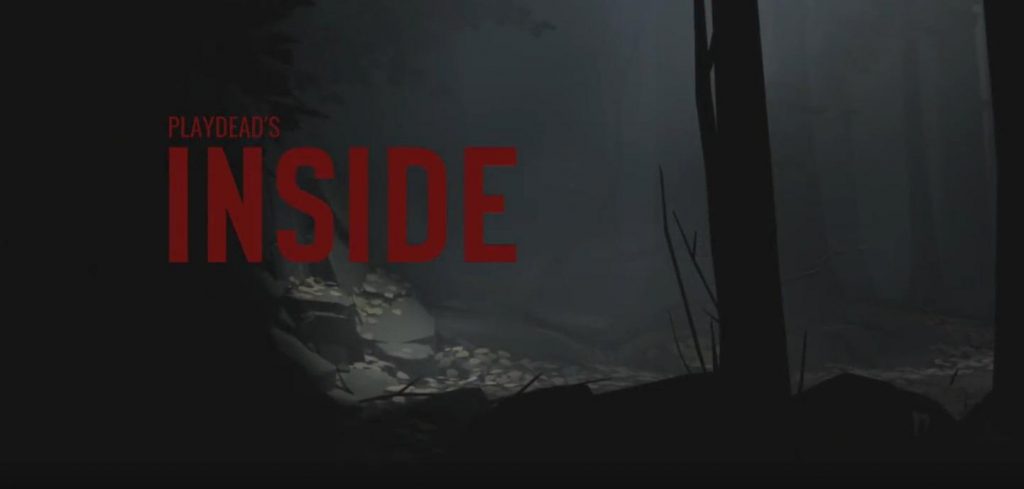 This bizarre indie game called Inside is yet another of the many creations of Playdead.
The game starts off with the main character sliding from a small slope. No tutorials, no instructions. The game just starts.
A creepy 2D puzzle platform game, Inside, evokes a terrifying and lonely journey throughout the game. You go through creepy backgrounds, surrounded by creepy characters that you have to avoid at all cost.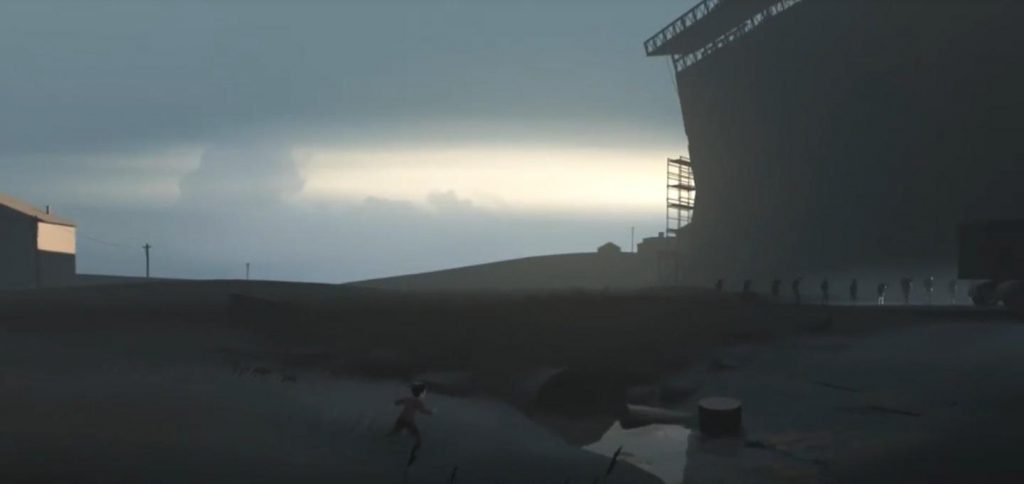 A nameless boy is the main character of the game, who clearly looks like he's running away from someone, or something. This physics-based puzzle platformer will take you into the depths of the well-thought-of game journey. Dying may happen frequently in the beginning as puzzles would appear to be somewhat impossible, but they are actually lessons that will prepare you for the future advancements in the storyline. Without a shadow of a doubt, Inside is one of the best weird gaming experience out there.
PARATOPIC – Nightmare Fueled Adventure
Want a game that captures the fear of the unknown, which we as a species have struggled with ever since we started forming societies? This game will provide you with that feeling and then some.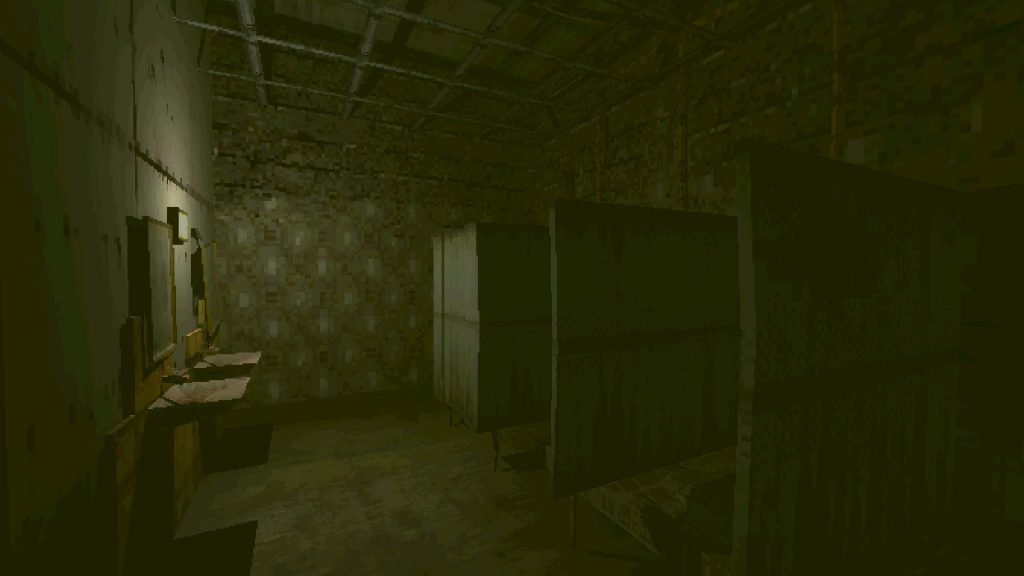 There's no sane way to actually describe the entirety of the game. It starts with you delivering a VHS on your regular route and things go south fast. Paired with retro 3-D rendering, this adventure horror will definitely give you the creeps as you move forward, not knowing what the end destination is and not understanding how everything you go through is related.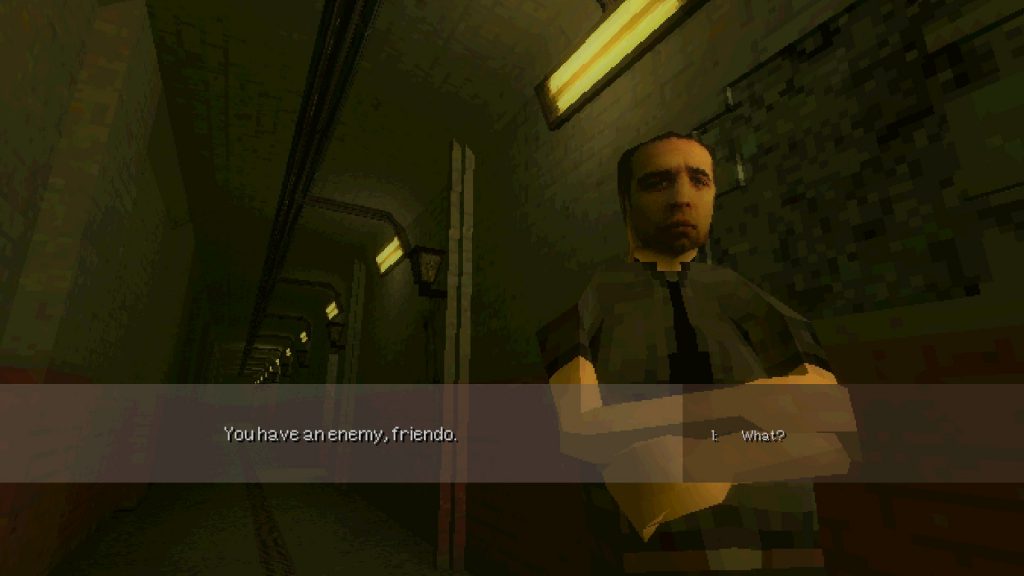 The soundtrack amps the creep factor to a whole new level. Everyone looks distorted and it's apparent that it is deliberately made that way. This game offers a relatively short gameplay time, a relief in a way. Don't let anxiety get the best of you.
We've somehow made through the entire list without putting in a Japanese influenced game. As it is widely known, Japanese game developers are known to push the boundaries of creativity to the realm of charming oddity. I mean, some of the results from those particular creative leaps did give us timeless classics such as Pokemon. And sometimes, we get a bowl of just odd. I mean really odd. You know what I'm trying to say here. Here's the main menu screen.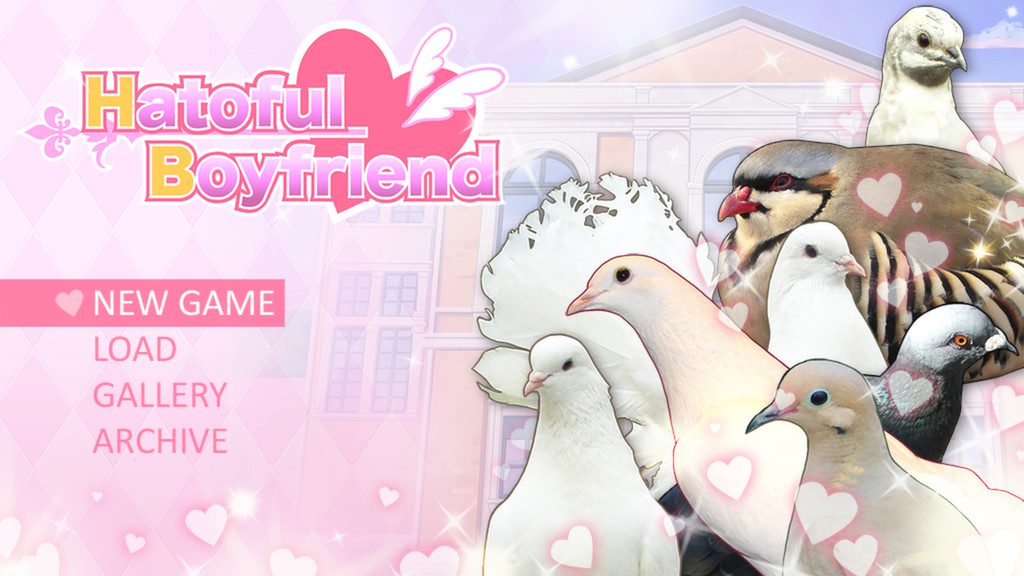 Here is the only Japanese influenced game entry on this list and it is by far one of the weirdest games that have ever existed: a game where you're enrolled in a school for talented birds. Nope, you won't be training these birds. Think more of a bird dating simulator. You, a single human student will be trying to date one of these single birds.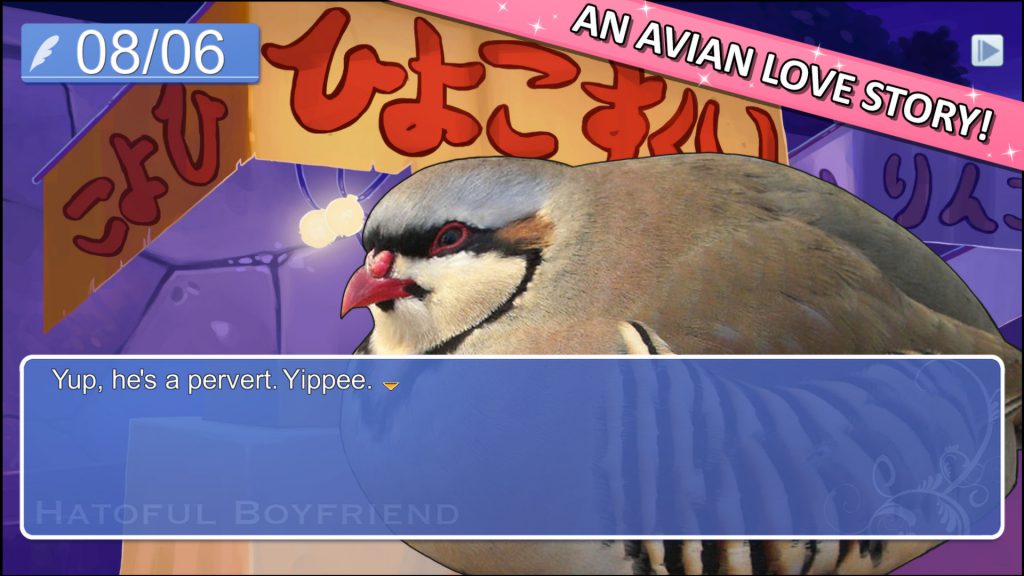 Find your true love amongst the various avian species that you will cross paths with. Make decisions on which bird to choose. Here's the funny thing. Everything that has been presented so far about this game will definitely sound bonkers to most readers, but oddly enough, going through the Steam reviews and you'll find out a general mention of the plot and depth of the game.
Some even cried. Either this game has the potential depth to it, or people are just bored. Hope this list shed some light into the usually ignored parts of Steam. If you're looking for a new experience to cleanse your palate, you might want to try any one of these games. I'm sure you'll have a "great" time.
Disclaimer: I am not responsible if you start dreaming about dating birds.
Special thanks to OffGamers for the guest blog submission!