Black Ops 4 Getting Battle Royale Mode
After a multitude of teases and consistent leaks over the past couple of weeks, Activision finally revealed their latest addition to the Call of Duty series, Black Ops 4. Like the games that have come before it, Black Ops 4 will contain a variety of new and returning game modes such as Call of Duty's hit zombie mode. This year's installment to the series will feature Treyarch's take on the Battle Royale genre.
Who's Surprised?
Currently being called, Blackout, the new mode will have players battling until there is only one left standing much like the popular games PUBG and Fortnite. Blackout sets itself apart from the aforementioned titles by relying heavily on the previous Black Ops titles. Treyarch already stated that it wants to make a Battle Royale mode in their own way and to achieve that, they added elements from the entire series into the mode.
According to the developer, the map that players will drop into is the biggest one the company has ever made and will incorporate locations from previous Black Ops games. Players will also be able to use weapons and items from every entry of the series, including the infamous RC Car. Another new twist that Treyarch is including is land, air, and sea vehicles that will randomly spawn around the map. Finally, players will be able to take control of famous names from the series like Reznov, Hudson, and Mason.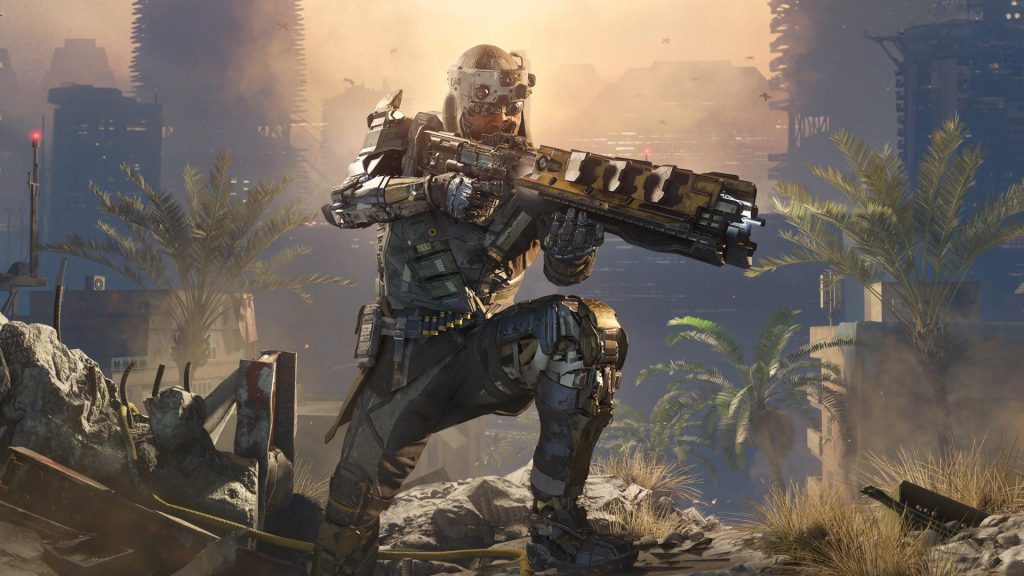 The Reveal Continues
Activision also dropped a bunch of other details about Call of Duties: Black Ops 4 during today's special reveal event. On top of Blackout, the developer discussed the brand new zombies campaign at length. The mode places a stronger emphasis on mystery and is set across three maps. The company mentioned that Black Ops 4 won't have a traditional single player campaign, instead, the game will have solo missions that focus on each of its Specialist characters.
Call of Duty: Black Ops 4 will launch on PS4, Xbox One, and PC on October 12th, which is a month earlier than the series typically releases. PC players will need to have a Battle.net account in order to buy the game as it is being exclusively sold through the service. A beta is going to be held for the game but Activision has yet to set a date for the test. Pre-ordering Black Ops 4 will gives gamers a chance to take part in the highly anticipated beta-test.
Be sure to stop by Gigamax Games in October for gameplay as the crew will surely be picking this game up if nothing else out of curiosity.