Gigamax Games
What's New?
---
Gigamax is here to bring you all things related and surrounding video games. See what's going on throughout this incredible world of games and gaming. We have articles, reviews, latest games, let's plays and more! You can find out more about us here at Gigamax.


Are you in the Long Island, NY area and want to get involved in the local eSports community?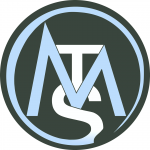 Loading ...
---
Latest 'Let's Plays'
---
Featured Playlist!
'Indie Game Extravaganza!'
The World of Indie Games through Gigamax Games
Who doesn't love a great indie game? The entire crew here at Gigamax Games loves their indie games so it only seemed right to celebrate these pieces of art. Enjoy the playlist below where you will find all the indie game videos from the Gigamax crew! 
Thank you so much for stopping by!

Don't forget to Subscribe! for new videos every week!