Gigamax Games
What's New?
---
Gigamax is here to bring you all things related and surrounding video games. See what's going on throughout this incredible world of games and gaming. We have articles, reviews, latest games, let's plays and more! You can find out more about us here at Gigamax.




Come and celebrate E3 2018 with Gigamax Games!

---
Featured Contributors!


---
Do you live in the Long Island, NY area? Looking for video game tournaments? Learn more about MT Summit Gaming!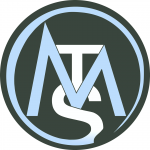 ---

Loading ...
---
Latest 'Let's Plays'

---
Featured Playlist!
'Sushi Striker: The Way of Sushido'
You read that right!
This wacky new IP from Nintendo is actually not a joke. Instead, it combines high-intensity action with classic RPG elements, resembling something like Pokemon. However, Sushi Striker: The Way of Sushido is incredibly unique and worth the watch!
Thank you so much for taking the time to watch!
Don't forget to Subscribe! for new videos every week!